For those ladies who want to look both glamourous and natural while wearing a wig, choosing the full lace wig is the solution. This particular hairstyle is versatile, convenient for all occasions and comes with lots of benefits, as we shall discuss in this article.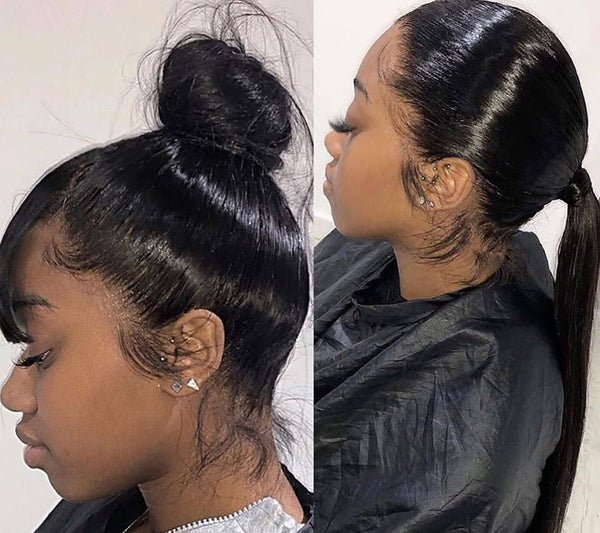 Full lace wig defined
The full lace wig is a wig that has a lace cap covering the entire head. The lace cap has strands that are meticulously sewed, thereby making the wig blend well with your skin tone while also looking natural.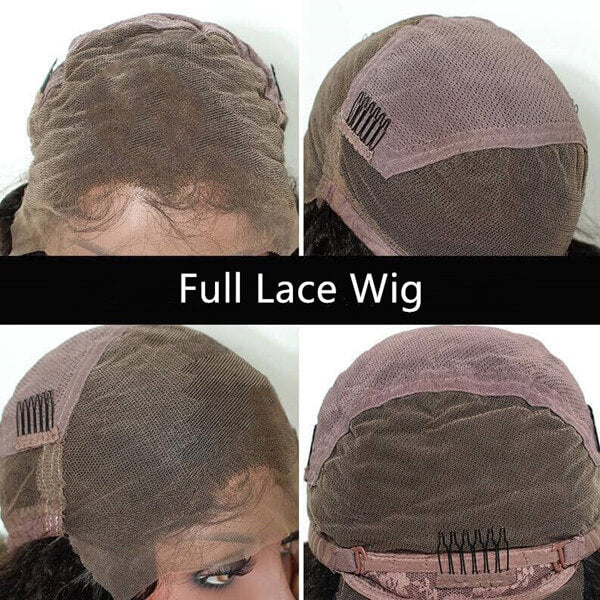 Why you should choose a full lace wig
The full lace wig is, without a doubt, among the most comfortable wigs to wear. The lace cap for this particular wig is made from 100% human hair, making it feel entirely lightweight when worn, unlike traditional wigs that tend to be thick and uncomfortable when worn.
The other reason for choosing a full lace wig is simply because particular human hair has a lace cap with complete hair strands sewed to mimic real hair. Therefore, wearing this wig makes it look as if real hair is growing from your scalp. The wigs have a flawless finishing when worn thanks to the quality materials used and the modern technology involved.
The hair can be part in all sections 
Full lace wigs have the advantage of being part at the front, back, middle or side sections. This ability, therefore, makes this wig versatile when it comes to styling and fashion. You can always opt for a ponytail, wear it natural, or whichever style that matches your personality.
When it comes to durability, the full lace has one of the finest, long-lasting materials that doesn't stretch, break, or tear easily. When you want value for money, the full lace offers that as you'll be guaranteed a hair that has a longer lifespan.
Full lace wigs hide thinning hair
Suffering from hair thinning can be a real setback, especially for self-conscious ladies or even for those want to up their hair game. Luckily, the full lace wig will cover your entire head with thick and full hair, hence restoring your confidence. For full lace wigers, you also can click here to check more FULL LACE WIG TOTURIAL: 2020 FASHION HAIRSTYLES ON FULL LACE WIGS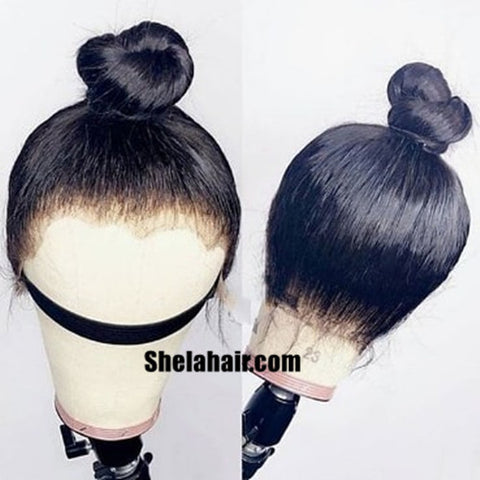 How to Install a Full Lace Wig to make it look 100% natural
1. Full lace wigs Installation using glue
Using shampoo and water, wash your scalp thoroughly to ensure that it's oil-free. Apply a scalp protector to protect your scalp from hair adhesive during installation. Proceed with applying glue using a hairbrush specifically on areas where you intend to attach your wig. Blow-dry the adhesive using the cold air setting for about 30 seconds.
 Place the wigs' front part on your forehead and then hold it firmly using both hands for at least 1 minute. Proceed by attaching matching sections of the wig on your scalp while firmly pressing for a minute.
Trim the laces on the wig
If you're wearing the full lace wig for the first time and find out that it hasn't been trimmed by the manufacturer, always ensure that you do it accordingly before permanently securing it.
Put the wig on your head and use the hair clips to adjust it from your scalp line. Trim the lace that sticks out past the lace's hairline using a pair of scissors, while ensuring not to cut excess hair. Leave a little bit of half an inch lace at the front, commonly referred to as baby hair to make the wig look more natural.
Protect your hairline region
Using a cotton ball wet with isopropyl alcohol, clean the skin around your area to remove any body oils that can prevent the adhesive from properly sticking. In case you happen to have sensitive skin, besides adding the isopropyl alcohol, apply a scalp protector on the skin around your hairline.
Using your fingers, apply hair gel to lay down your edges correctly. Apply adhesive glue on your hairline's entire region using either a cosmetic stick or makeup brush.
When you use a soft bond adhesive, always shy away from wearing the wig immediately until the glue becomes tacky. However, if you use a hard bond adhesive, you can directly apply the wig as this particular glue usually bonds instantly. 
Using the wig combs, secure your hair accordingly, and ensure that you don't pull too tight. In case you're attaching your full lace using glue, begin at the hairline at the front middle section of your forehead. Gently, press the edge of your wig onto your glued skin and then work your way around your whole hairline.
When it comes to styling your wig, use a flat iron to smooth your wig while pressing down your wig edges for at least 5 seconds for it to stick on your skin. Finally, style the wig as per your desire. 
2. Full lace wig installation without using glue
Turn your full lace wig inside out, then pull your hair into a ponytail or alternatively place a clamp around to avoid it get in the way when sewing the wig clips on the unit.
Use a weave needle thread having similar color as your wig to make the clips blend well and be less noticeable. Place one of the wig clips at the bottom and middle section of the wig while ensuring that the wig teeth pins are facing you.
Insert a weaving needle underneath your wig and through the clip holes. Proceed towards the next spot by inserting a clip and then again, back down through your wig. Do this repeatedly until you have sewed through each hole on each clip.
Add an additional wig clip 3 inches away from the previous pin you sewed, then repeat the same procedure until you eventually attach the entire clips on the two sections of the lace cap.
Turn your wig on to the right side about an inch above your ear and then attach another wig clip on this section. Repeat the same procedure on the left side of the wig. Always avoid sticking any pins on the front part of your wig, as it will be noticeable.
Flip your wig back in place and then wear it. Insert wig clips on your hair and properly place your wig into position. Finally, remove the hair clamp from your wig and style it as per your desire.
Thanks for your reading and following Shelahair.com for long time. Hope all of our blog posts can give you some ideas when choosing a new wig. Why not try your first Full lace wig? Choose your textures on the below now: