Human hair wigs are not just trendy for younger ladies but also older ones as well. There is a paradigm shift towards the wig fashion for older women, more particularly black ladies. Long gone are the days where shorter bobs defined older women's wigs.
Human hair wigs are currently being re-invented to make them more appealing to the older generation, just like they're doing for younger ladies. Wigs designs currently blend well with your facial structure, which also comes with different highlights to choose from. In this article, we're going to talk about the five things that make your wig look more elegant whether you're 50 years or over.
Factors to consider when choosing a wig ideal for senior women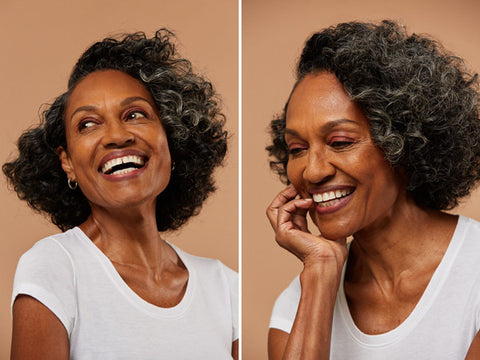 Hair that's comfortable and simple to wear
A hairstyle that feels comfortable when worn is essential, especially when it comes to older ladies. Regardless of your age, wearing a wavy curly frontal wig, closure wig or a wet and wavy wigs that's simple yet elegant will enhance your look. You can always go for what works for you the most; whether you prefer your hair to be long or short, the choice is yours to make. Lastly, a comfortable wig is lightweight, and you can also wear it over a prolonged period.
 

Choose a suitable wig Color 
A wig shade is usually essential, especially if you want a natural, elegant look. Grey is typically the color that's quite popular among the older generation. It's usually trendy and also blends well, giving you that elegant, neat look. The grey or burgundy shade will also leave you to look confident; however, if you want to spice things a bit, you can always go for a black color or any brown color that will make you feel younger.
 

A wig with a Natural Looking Hairline
A wig with a natural hairline is quite important when it comes to boosting confidence. A hair extension that looks natural always mimics real hair and will therefore look good on you. When it comes to hairline perfection, then the lace front wig is the right pick. This particular wig is, without a doubt, going to take your hairline game up a notch. Don't forget to shop wigs for sale online in a relegal store.
 

Short wigs shouldn't define old age-appropriate wigs 
If shorter wig wearers, you can choose a middle part bob sew in wig. Wearing a short wig is usually advantageous as it's easy to maintain, looks gorgeous, and trendy. However, it shouldn't be a benchmark that defines old age wigs ideal for older women. When you're choosing a human hair wig, always go for a style that better suits your face shape. A short wig on the wrong facial structure can add years to your look rather than making you look elegant and youthful.
  

Avoid going too Bulky at the top
 Some ladies, especially those of age, might think that having excessive hair at the crown base gives them a fuller look. On the contrary, the look usually looks so unnatural. A wig that is evenly full at the top is usually the better hairstyle alternative, especially for older ladies.
Benefits of choosing a wig that suits you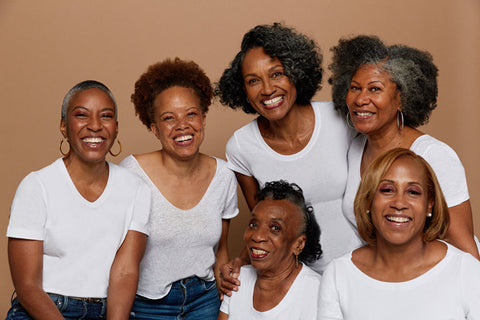 1.An ideal wig for senior ladies is timeless and modern
Choosing a correct wig as an old lady will help you have a modern look that will leave you looking younger and decent.
2.You can customize your look
The other benefit of choosing the right wig as a senior woman is that you have the option to customize your wig. For instance, if you want a long curly wig having trimmed swept bangs or any other style, simply make an order.
3.Versatility
A perfectly fitting wig is one that's suitable for gracing on all occasions. A human hair wig that's suitable for you can is easy to style and also maintain accordingly. Lastly, the 100% human hair wig also has a 100% hand-tied cap, making it easier to style.
4.Gives you a natural
Another benefit of choosing a correct wig is that it gives you that appealing natural look. The human hair usually with a 100% hand-tied monofilament, which allows multiple parting. Lastly, a perfect human hair wig usually has a realistic hairline that mimics real hair, giving you a natural look.
5. Easy to wear
A suitable wig is usually easy to install and, if possible, exempts you from applying adhesives that can be harmful to your edges. Lastly, an easy to wear wig comes with an elastic band that effectively positions your wig while flattening your natural hair underneath.
8 Suitable Human Hair Wigs for older women
1.A Grey Silver Color Short Cut Bob Wig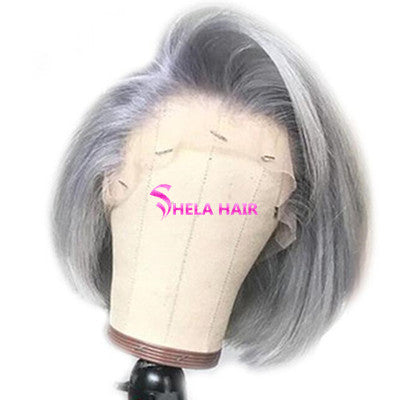 2. A Darker or Lighter Brown bob wig short look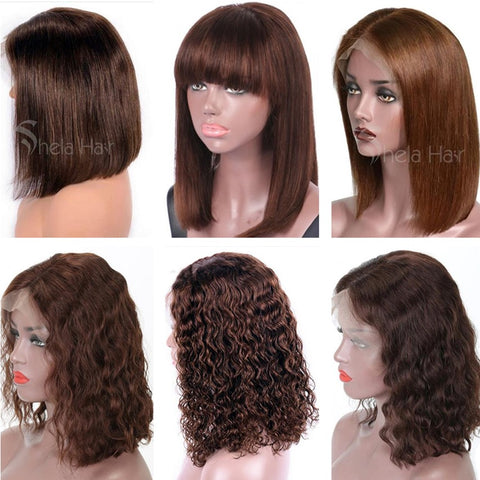 3. A burgundy Red Short Cut Pixie Look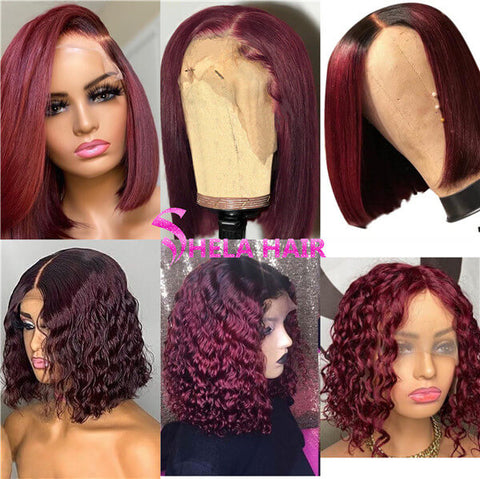 4. Wavy Bob Wig Side Parting Wig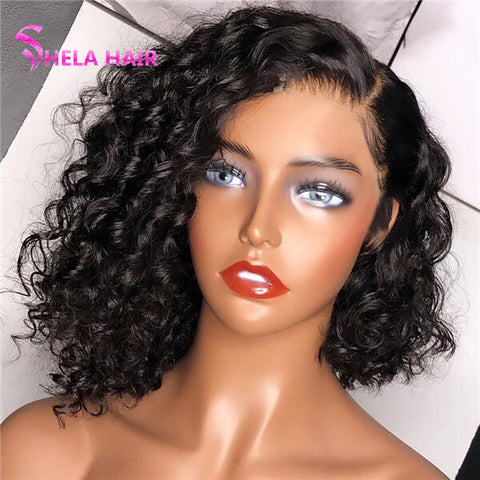 5. Side Part Curly Pixie Cut Short Bob Lace Wig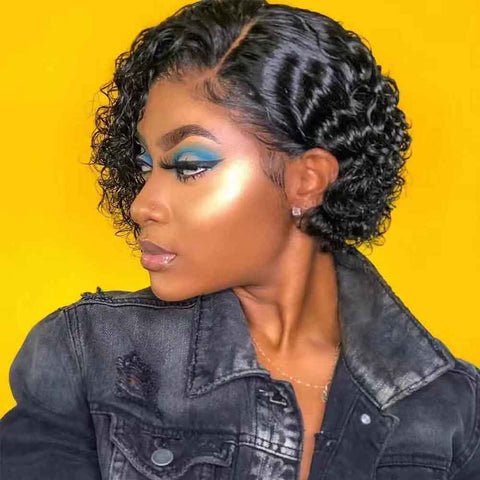 6. Loose Curl Pixie Cut Short Bob Wig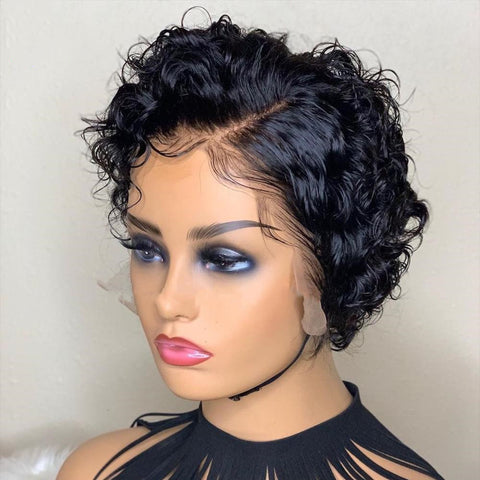 7. Pixie Cut Short Bob Lace Front Wig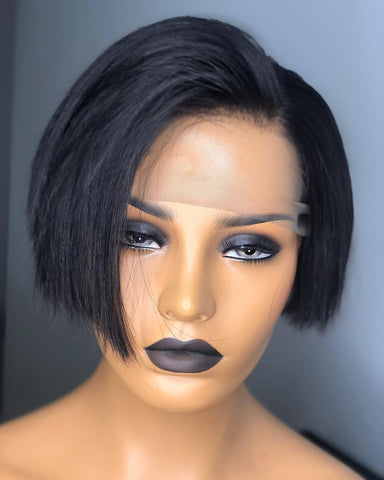 8. Curl Bob Pixie Wig Human Hair Lace Wigs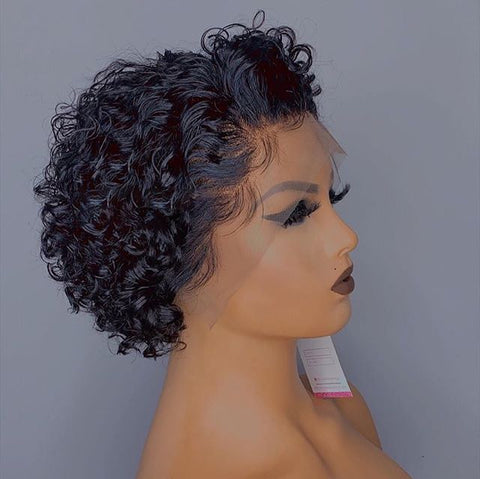 Conclusion
We hope the next time you go shopping for a wig, you'll consider the factors mentioned above. Older women are breaking the wig stereotype and are now choosing hairstyles that complement their entire look. Whether you choose a grey or black shade, a short or long wig, in the end, your style choice and what you feel confident wearing is all that matters.