This year's fall is finally here, and black ladies are in for a treat. This summer provides various wig styles with rich shades from some of the simplest to the most sophisticated yet elegant hairstyles when it comes to fashion. In our article, we will look at the top 10 transformative summer wigs currently trending that are a must-have.
Tousled waves
This wig hairstyle is not only suitable for looking the part, but it's also one of those looks that is popular during summer . The hairstyle has long layered waves that are soft and flow towards the ends. The Tousled waves require minimum effort and are usually highly versatile. Pulling this look off will entail toasted pecan if you want to go with a lighter shade and honey pecan if you opt for a darker shade blonde bob.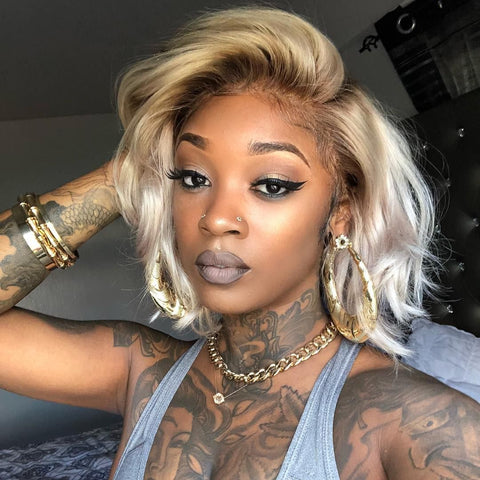 Side Part Dark Root Blonde

 

Bobs
If you're thinking of revitalizing your bob wig this fall, then the back to front side part bob style is a perfect choice. This wig type is usually longer on the side band and shorter at another part and looks great on ladies having heart-shaped faces or wide foreheads. Ladies can perfect the parting to another bob wig look by wearing it high enough off their shoulders to ease the worry of hair ends flipping out.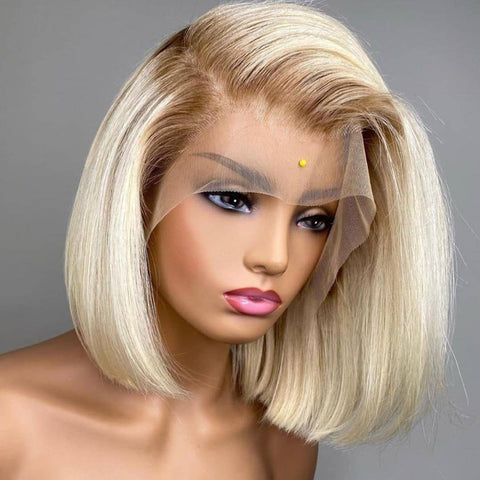 Sleek and Slicked-Back
When you want an summer wig that's low maintenance straight and slicked back, then choosing the sleek and slicked back wig might be the solution. This transformative style involves brushing your wig back and then adding on hairspray. You can perfect this hairstyle by toning it down by pulling your hair towards your hairline while avoiding pulling it to the back of your head.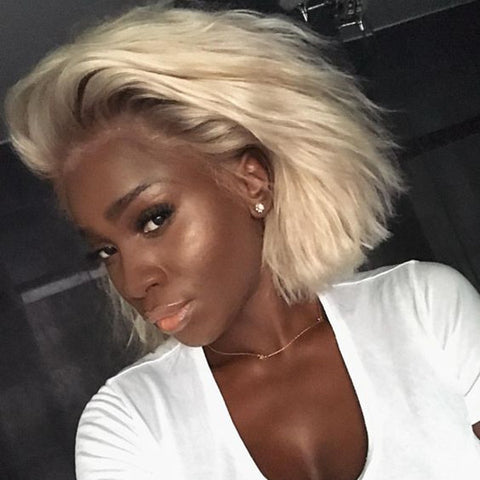 Grown Out Fringe
Another excellent summer look for ladies with round faces is the grown out fringe. This particular wig style usually adds depth and dimension to your hair. This classic look helps your hair stay away from the forehead, making hair free from fluffing and fiddling while also exempting you from dry shampooing your hair throughout the day. This wavy honey blonde bob makes you look perfect on any ocassion.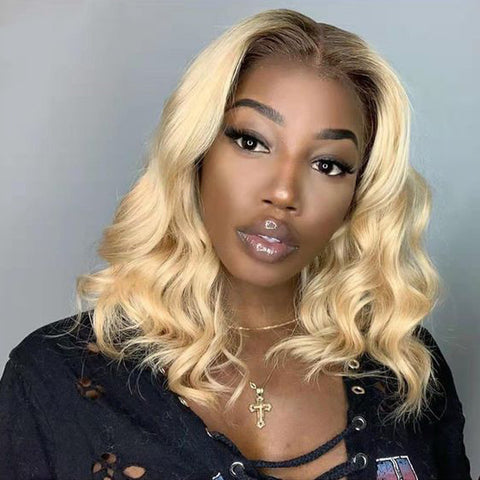 Blown Out Curls
If you want a stunning look, having beachy soft and natural waves, then this hairstyle is the right choice for you. Lastly, blown-out curls are easy to style, and you won't have to worry about re-curling your wig.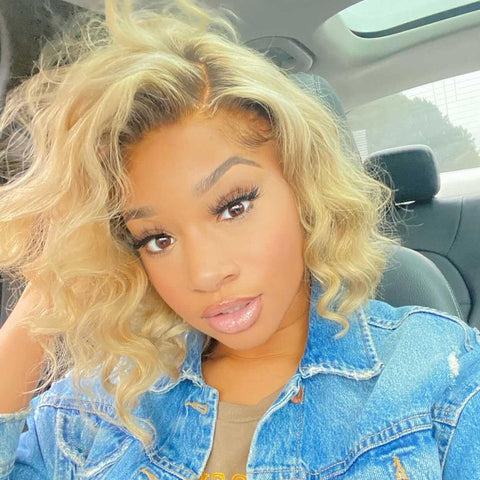 Shag style
Another summer favorite wig is the shag style. This looking is for those ladies who want a casual windswept wig style. This hairstyle usually has choppy ends having lots of layers and texture around the wig's chin, crown, and shoulder region. Lastly, this hairstyle is made from human hair wig and therefore allows you to use texturizing products such as salt spray or hair volumizers to perfect your look.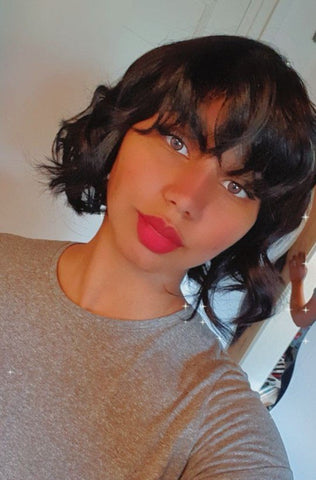 S-Waves
For a polished, elegant look, a look that's classic and has a complete wave around your entire head, then the S wave might do the trick. This wavy bob wig hairstyle has a full-wave across your entire head region that is a few inches alongside your face. This classic fall look is for ladies who want to frame their faces and achieve that dimension, particularly if they have either a square, round, or oblong face.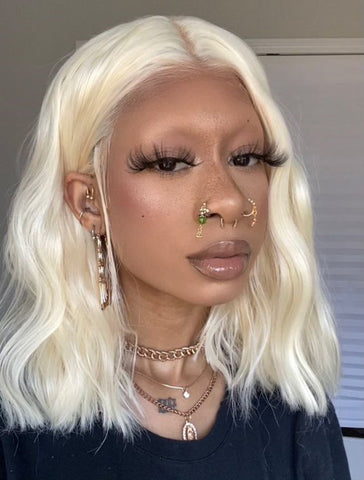 Tight Ringlets
Another transformative wig that's ideal for the fall and is elegant yet low maintenance is none other than the tight ringlets. To perfect this look, you'll need a curly bob wig that has a good styling memory. It's always advisable to go for a medium length sized synthetic wig if you want to perfect this hairstyle.
 Medium-sized hair typically looks relaxed and refined, thereby making you stand out during summer. Lastly, this hairstyle usually falls just above your shoulders and is better suited for ladies' wig oblong-shaped faces, as it gives you a more structured look while also defining your cheekbones.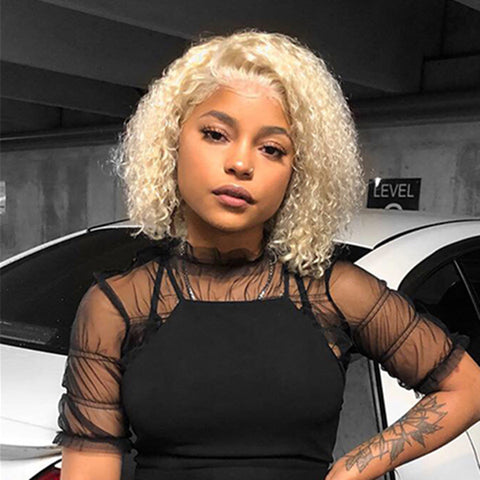 Choppy

 

Bangs
For those ladies who love hair having bangs, then this particular hairstyle is another great look to try out this fall. This wig has fringes that are cut across your forehead while also falling onto your eyebrows. For ladies who don't wax their eyebrows every week, then this look is also for you. The choppy bang bob have a design that draws attention towards your eyes while giving you that mysterious yet sultry look.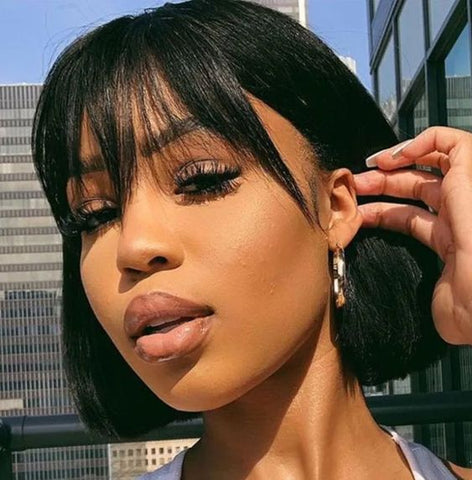 Middle Part wigs
When talking about classic summer wigs that are making a comeback, the middle part wig comes to mind. This classic and stunning hairstyle is for those ladies who want a simple looking hairstyle or a softer hairstyle suitable for gracing all occasions. Natural black color is a never go wrong color for black girls, the classic middle parting add some cute and clean on your look. It is the most safe choice for each black girl or dark skin woman.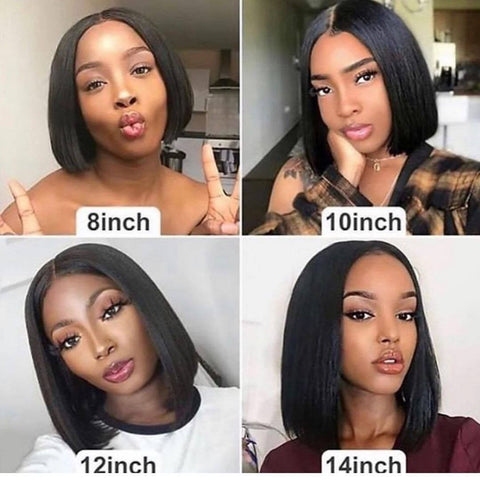 Conclusion
There you go, 10 of the most transformative wigs for this fall. We hope our article did justice in ensuring that your Summer look will be highly revitalized, hence making you the center of attention whenever you step out.