Brazilian wigs are among the most popular wig category in the market. This human hair has a natural look that makes any woman stand out from a crowd. The Brazilian wig also comes in various textures and types that include the body wave, wet and wavy hair, deep wave, etc., as we shall talk about in our article. 
The different types of Brazilian hair worth buying
There are currently different types of Brazilian hair to choose from in the market. If your preference is hair that's thicker, fuller, soft, and shiny, then selecting the Brazilian human hair wig is the right choice. 
With a new year comes a new look. Brazilian closure wig is currently among the most preferred wig choice. Although this hair is naturally thick, it is usually lighter and also comfortable to wear.
 There are quite various human hair wigs in the market; however, all of them will offer you great value for money. The Brazilian hair is usually highly durable and typically intended for those ladies who want to wear their wigs over a longer duration. Below are the six different types of Brazilian human hair that are currently trending.
Brazilian Body Wave wig
This particular Brazilian wig is among the top must-haves, thanks to its ability to blend well with your natural hair. This wig is also usually easy to break as it comes thicker with a manageable texture.
The Brazilian body wave is unprocessed hair that has a machine-reinforced weft. This Brazilian transparent lace wig also comes in various colors to choose from, and it always allows restyling by using chemicals in dye or bleach. 
When it comes to longevity, this wig is among the most durable wigs, thanks to the high-quality material it has. Lastly, the Brazilian body wave is highly versatile as it's easier to style and hold curls correctly when wet.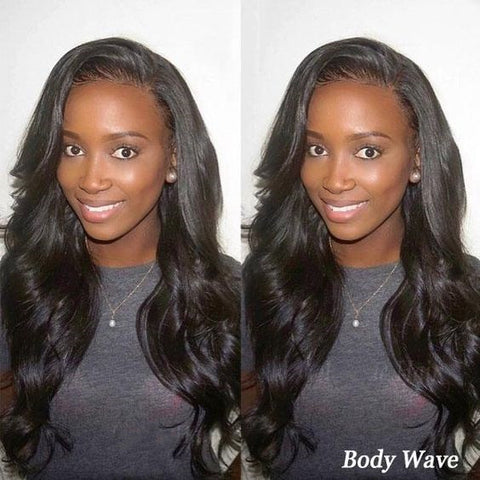 Brazilian Wet and Wavy Human Hair wig
This Brazilian wig is a great choice, especially if you want a natural look wig. This human hair allows you to switch from bouncy curls to straight, sleek hair. The wig can also be curled, waved, and flat ironed. In other words, you can customize your look entirely to blend well with any occasion.
If you love wavy hair, then the Brazilian wet and wavy human hair wig is perfect for you. It's usually 100% unprocessed virgin hair having a texture that allows you to hold your waves over long periods.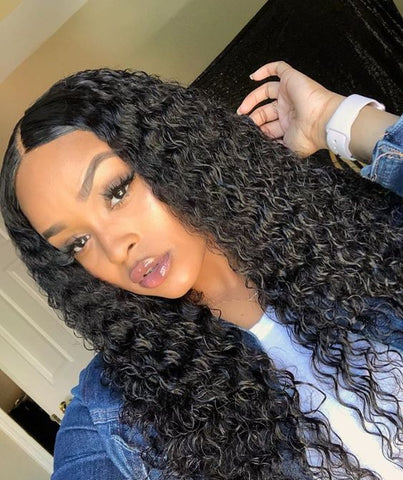 Brazilian Clip in Hair Extensions
Another recommended human hair that will add length using a seamless clip-in is this particular hairpiece. The Brazilian clip in hair extension has the more manageable and most transformative installation procedures that are safer too. 
This particular human hair comes in an array of colors and textures hence making it convenient to purchase. All Brazilian clip hair extensions are made of 100% virgin Remy human hair, making them blend perfectly with your natural hair.
Lastly, this particular extension is easy to style; whether you're using curling irons or straightening it, the result will always be breathtaking.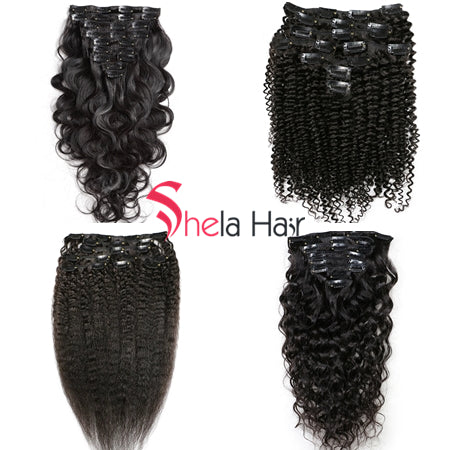 Brazilian Curly Human hair wig
This hairstyle choice is for those ladies who want to stand out from a crowd. The Brazilian curly 360 full lace wig is trendy thanks to its bouncy texture that's sure will leave heads turning.
Arguably one of the most popular curly textures in the market, this Brazilian human hair also blends seamlessly with your natural hair. This hairpiece is silky, shiny, and typically holds up perfectly regardless of style.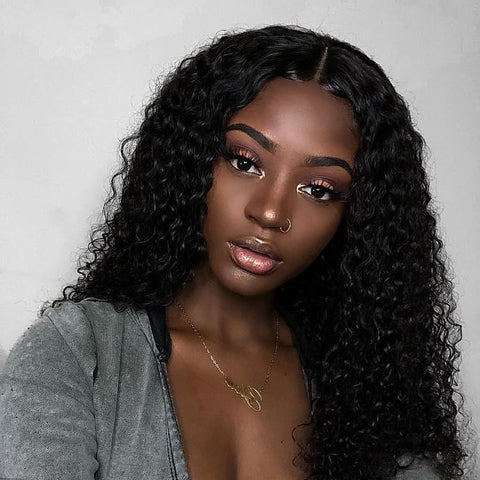 Brazilian Straight Human Hair wig
This particular Brazilian hair is ideal for those who are wig newbies or want a highly versatile style. This wig is usually soft, lustrous, and also looks classy. In case you choose this look, you have the liberty of either selecting a straight Brazilian frontal or closure.
 The two straightforward hair options also give you the ability to part your hair when styling easily. They also enable you to have a natural look that's fuller and richer. In conclusion, whatever your choice, the result is always going to be admirable.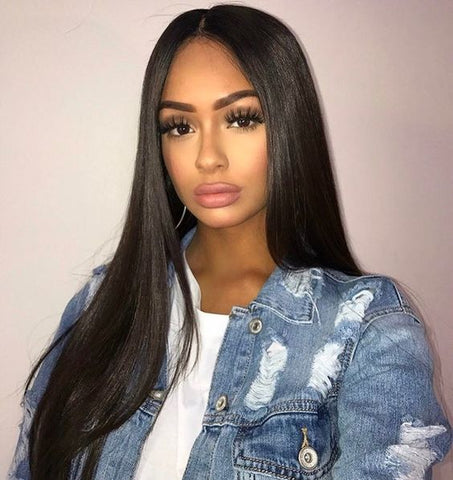 Brazilian Deep

 

Wave

 

Human Hair wig
The deep wave glueless full lace wigs is among the hottest textures currently in the market. This human hair is denser, softer, and highly durable. It's usually 100% virgin hair that is easy to style and also maintain.
This hair type material is from 100% unprocessed Brazilian human hair, having the finest deep wave virgin hair. Lastly, this particular human hair is tangle and shed-free.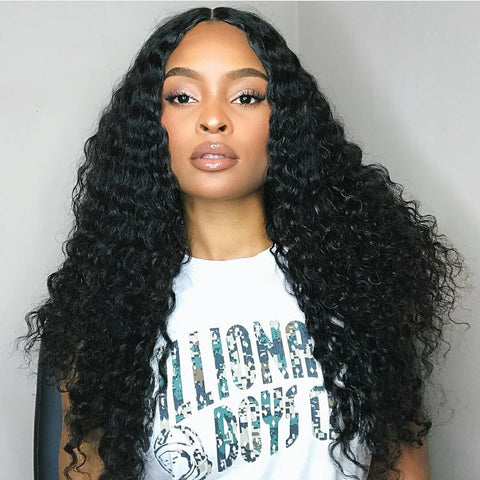 Conclusion 
 Brazilian wigs are indeed a great option, as they usually come in various high-quality options to choose from. They include the full lace, lace frontal, lace closures, etc., all in different colors, densities, and textures. We hope this article was informative enough when it comes to choosing the different types of Brazilian wigs.