Sew-ins are currently trending, thanks to their versatile nature. Not only does this particular hair choice look gorgeous, but it's also among the most effective when it comes to maintenance. There is a great debate about whether sew in wigs ruin your natural hair and if they are any better than ordinary wigs.
Each wig usually has its own sets of pros and cons; however, when it comes to having a wig that requires a one-off installation, then the sew-in is a perfect choice. This article answers the age-old question of whether or not sew-ins damage natural hair in the long run, among other factors related to the hair choice.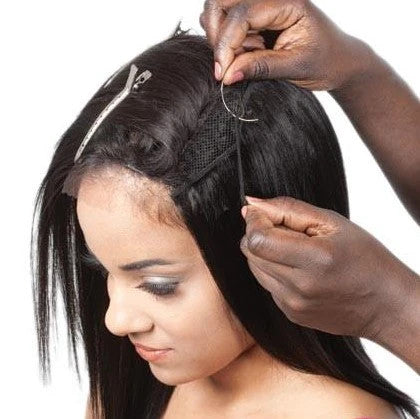 Do Sew-Ins Damage Natural Hair?
There is a general misconception that sew-ins ruin natural hair, usually further from the truth. On the contrary, sew-ins usually enhance hair growth while also acting as a protective hairstyle that prevents your natural hair from getting damaged.
 Sew-ins typically save you from regular styling or washing of your wig. Having a sew-in also means that you don't have to wash your hair or style it more often regularly. As long as your hair is clean before sewing the hairpiece and the braiding of natural hair is not tight, then you don't have to worry about a sew-in causing any damage to your natural hair.
How do sew-ins enhance natural hair growth?
Sew-ins play a vital role in enhancing hair growth simply because the natural hair tresses are in cornrows or braids.
The twists beneath the sew-ins properly ventilate thanks to the spaces in-between the hair that allows air circulation, enhancing hair growth.
Wearing sew-ins promotes natural hair growth because your natural hair is usually inaccessible and hence grows freely without any external interference such as applying harmful chemicals or extra heat.
Wearing a sew-in wig promotes natural hair growth through tucking in dry natural ends that moisturize, hence making them healthier.
Lastly, a proper hair maintenance routine involves applying hair oils to your roots, and regular cleaning of your scalp every time you remove a sew-in enhances its growth.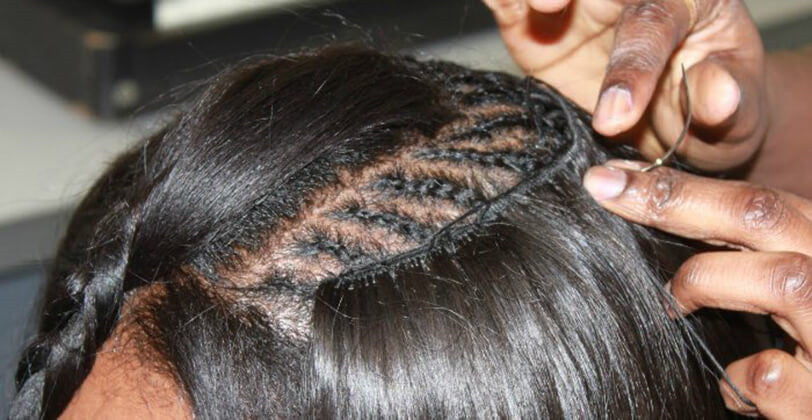 Advantages of wearing Sew-Ins
It's a secure method
Sew in wigs is quite popular, thanks to their effectiveness in holding your wig into position. Sew- ins usually give you the confidence that your extension will firmly stay in position regardless of your involvement in intensive workouts. Despite many wigs having adjustable combs and straps, their security level cannot match that of sew-ins.
One-off installation procedure
Another advantage with sew-ins is that it usually exempts you the trouble of reinstalling it every morning, which can be tedious and also inconvenient, especially for ladies on a tight schedule.
When you have a sew-ins, you usually think of reinstallation after a long period or when the wig needs a proper wash. Lastly, sew-ins are usually ideal when it comes to vacations, as you don't have to worry about your wigs floating away swimming when on holiday.
Sew-in hairpieces are cost-effective.
A high-quality sew-in wig, particularly made from human hair, typically lasts for two years. The durability of the extension, therefore, makes it cost-effective in the long run. However, having a proper hair maintenance routine is essential if you want to increase a wig's lifespan. Always ensure that you are gentle when handling your wigs and store them accordingly.
They are convenient to wear
When it comes to convenience, sew in hairpiece are on top of the list. Unlike regular adhesive wigs, this particular hair extension is easy to maintain. Its installation is usually once, exempting you from the daily wig installation and removal procedure.
Having a bad hair day is typically out of the equation when wearing a sew-in extension. Starting the day is super easy with sew-ins; all you have to do is a little brushing and gel application.
Improves natural hair growth
Wearing a sew-in hairpiece is ideal, especially when it comes to your natural hair overall health. Despite many factors that promote hair growth, such as genetics, diet, vitamins, etc., A sew-in weave also plays a pivotal role in enhancing hair growth.
First, ordinary wigs don't allow proper air circulation, leading to a dirt, dandruff, and sweat build-up. As a result, poor circulation effects eventually lead to hair breakage and loss. On the other hand, sew-ins extensions properly ventilate and improve your natural hair and wig's overall health.
They add length and volume.
Another great advantage that a sew-in does is creating both hair length and volume. This particular hair extension is great at concealing thinning hair regions, thereby improving your style from short to long. A Sew-in is hence a flexible hairstyle that easily grows your hair without having to wait.
Sew-ins are a versatile hairstyle.
You can wear this particular hairpiece in various ways, such as curly, straight, wavy, etc. Lastly, there is usually a wide selection to choose from, such as Ombre, Balayage, among many other shades when it comes to hair color.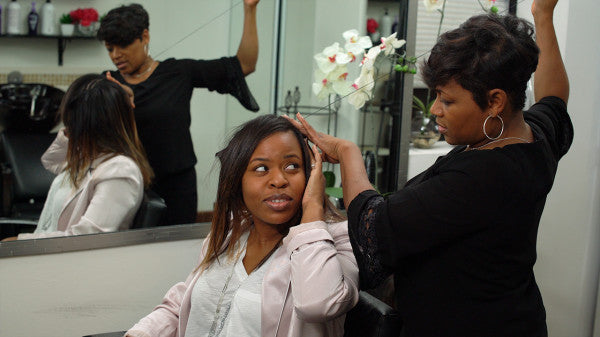 Taking care of your wig and natural hair wearing a sew-in
Installation shouldn't exceed three months
Wearing a sew-in is usually a protective hairstyle; however, prolonged wearing often leads to hair damage. Wearing a sew-in for more than three months will damage both your natural hair and extension. As a result, you'll have tangled and matted hair that's also hard to maintain.
Have a Hair Care Routine
How often do you have a hair regimen? Do you do it on a weekly or bi-weekly basis? And when washing, do you use a conditioner? These a some of the fundamental questions you should ask yourself when planning to have an effective hair care routine.
Having a good hair routine is vital as it prevents dandruff from forming and your hair from being dry. Lastly, a proper hair care routine comes in handy, especially when you sweat often, or after swimming, you don't dry your hair thoroughly.
To Prevent Thinning Edges, Alternate your Braid Pattern
Trained Parting or braid pattern alternation is usually an effective method used for thinning edge prevention. This method is usually achievable through alternating the braid pattern direction through braiding anti-clockwise instead of clockwise and vice versa.
For braid pattern selection, a sew-in extension should comprise one or two perimeter braid that goes around your entire hairline. The remaining part of your wig can be braided either into cornrows, beehives, or zig-zag braids.
Dilute all your hair care products
Lastly, when it comes to using hair care products, always ensure that you dilute them all on applicator bottles for effective distribution and enable proper rinsing.
Which texture is popular in 2021?
Weaves are designed to be worn for a quick quantity of time, somewhere from one day to a couple of months. Unlike a haircut, which you have to wait on to develop out for a long time especially black girls with curly hair, hair weaves are low dedication options. You're now not caught with a weave forever, which is best for ladies who like to swap matters up often. If you are no longer loopy about how your weave fashion appears on you, you can both ask your stylist to trade it up or take away it. This additionally works nicely for each person who likes to trade up their color. Now you can have blue streaks one week and red the next, with no worry of injury or upkeep. Choose some textures for 2021!
Kinky Curly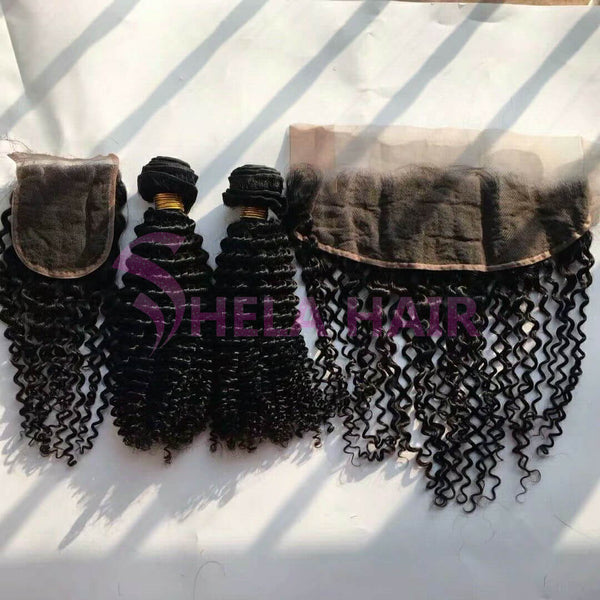 When the human virgin hair appears, there are many great deal textures, kinky curly hair is one of them for you to choose. With the improvement of the times, girls started to pursue excessive quality, appropriate mixture with the hair. so extra suppliers started to supply extra virgin human hairstyles. Kinky hairs are one of them.  
Kinky curly hair, additionally typically recognized as curly hair. But Mongolian kinky curly hair weave is the most popular. Mongolian curly hair with a hundred percent human hair, it appears herbal and very smooth and delicate. The hair from the scalp starts to structure a very tight, curly that shrinks easily. In many places, such as Brazil and Peru. Hair texture has come to be a key image of racial classification and social status. 
Tips to take care of your kinky curly hair weave and kinky curly wigs:

How frequently ought to I wash my hair?
A kinky curly hair weave can be washed weekly. And deep cleansing shampoo as soon as a month. A desirable rule of thumb: if your curly hair feels dry, please wash as little as possible.

How to keep away from tangle?
After shampoo, use mild again and forth moves to keep away from curling your hair. If the knot has been tied, please cautiously damage the knot earlier than wetting your hair. Because kinky curly hair stretches so much, if you untie your hair when it is wet, you may have much less damage.

Where to shop high quality kinky curly hair weave and lace closure? 
Shelahair kinky curly hair is the most popular. It can supply you a very pleasant kinky curly hairstyles with the most curly hair pattern, simply like African American herbal hair. Our clients can no longer solely trip the herbal look, however additionally do no longer convey greater troubles. We not only offers hair bundles, also lace closure, lace frontal for curly. Click to shop yours now. 
Kinky Straight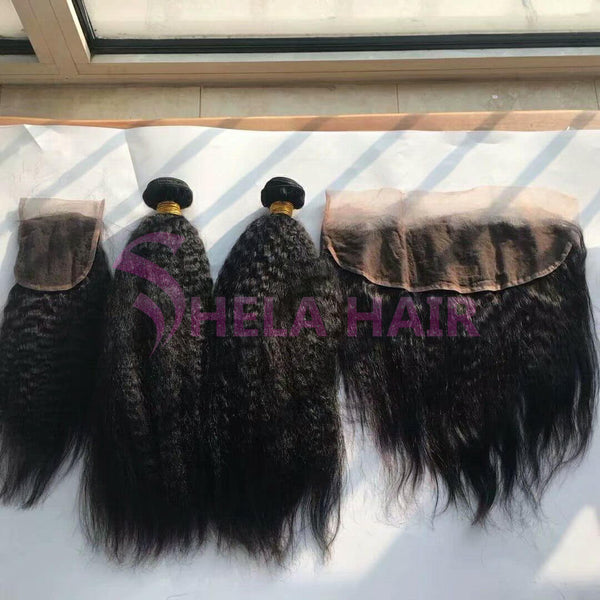 The starting place of most herbal human hair portions is Mongolian hair that has been gathered from the temples the place it is presented as a donation to the Gods, Maybe in return for the appropriate success of the donor, such as giving delivery to a healthful child, or praying for properly good fortune in the future. These hairs are then collected, sold, and used for temple preservation and the charity that it may additionally support. 
When you pick kinky straight hair due to the fact it makes you beautiful, this might also be an advantage, however it has extra advantages, such as the following.

Kinky straight texture offers you an extra options. For every day wear, you might also pick easy or state-of-the-art styles, you can alternate your coiffure or colour on the other hand you favor and your kinky straight hair will happily comply.

Kinky straight hair is comprehend to be smooth and feather - light, which capability that as soon as you put it on your hair, you won't sense like it's unnatural, and you wouldn't experience that there's some thing overseas in your hair.

Kinky straight hair make it looks more fluffy, also gives you a greater casual. You can use it to strive extra styles. It mimics the hair of African Americans, so it appears like its very own hair. It offers an extraordinary look. If you favor to supply your hair a new rent on life, and the risk to be viewed lovely and admirable, strive the usage of kinky straight hair. Surely, it may not let you down. Shelahair kinky straight hair bundles and lace closure, lace frontal defnitely will give you a new life.  
Silky Straight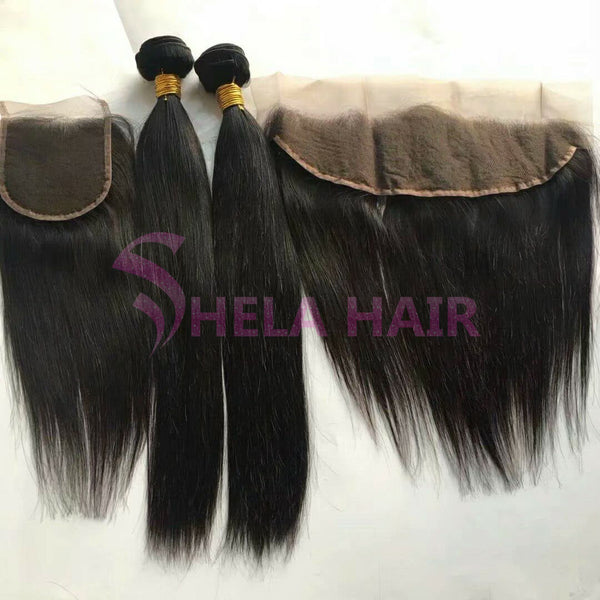 Today, many ladies scan with their hair in each length, color, and texture. Instead of surely including inches and quantity to your style, hair weaves have end up a way to introduce range to your fashion repertoire. Plus, there are definitely some advantages to sporting weaves. If you have by no means concept about sporting extensions before, it is time to locate out why a weave may be a superb choice for you.
For these with darkish skin, don't hesitate to discover a appropriate shade straight weave hairstyles. First of all, when selecting a hair color, you must select daring hair colours to assist brighten your pores and skin and stand out extra than your face. Here are some hair colorations appropriate for human beings with darkish skin, discover out what colorations it is:
Black color straight bundles and closure make you a elegant slay. Blonde color 613 straight hair makes you look cute and active. Brown color straight hair also is a good choice for dark skin tone girls. Straight hair never goes wrong in any occasion, also a low maintain texture. We also offers 8-40inch for you to choose. Long hair don't care!
Body Wave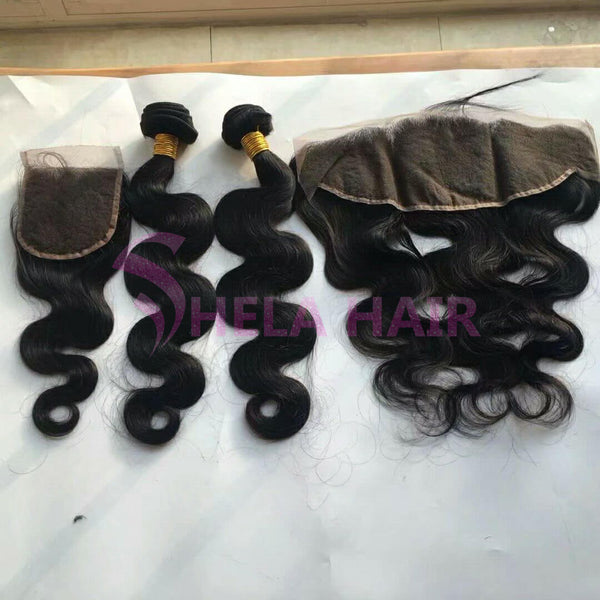 If choose to provide an explanation for the thought of physique wave hair, body wave is a human hair, which the structure looks more like the letter "S". This sample surrounds the complete physique wave hair bundles. The virgin physique human hair additionally appears having a herbal shine thru it, easy and beautiful.
Women who desire to purchase the most famous human hairstyles may additionally ask:" Why extra and extra human beings suggest physique wave hair? Why physique wave hair is so attractive?" Let's see it!
All of our body wave hair are made of 100% virgin unprocessed human hair without any chemicals, a good quality with healthy and soft for wearing. Our factory haven't added any colored, therefore it keeps its naturalcolor natural black. Body Wave texture hair bundles or lace closure frontal is also easier maintain then kinky curly or deep wave texture, you can just do daily condition to keep no tangle and no shedding.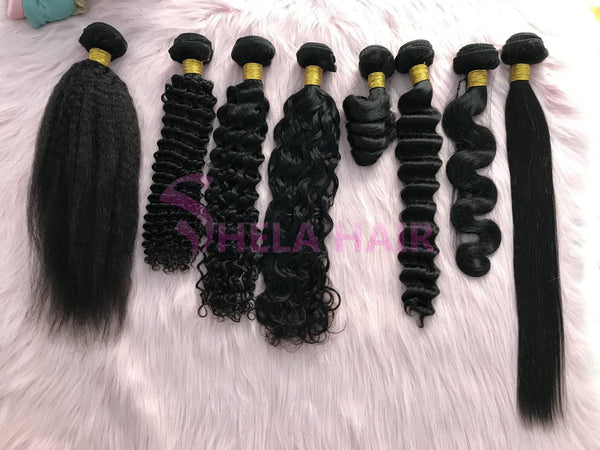 Conclusion
Sew-ins are here to stay, as they are a great protective hairstyle that also enhances natural hair growth. Ensure that when installing or removing this particular hairpiece, you involve a professional hairstylist who will fix or remove your wig correctly.