This new year is indeed full of beauty treats when it comes to trending human hair wigs. You might as well say goodbye to hair struggles such as tangled, fluffy, or dull and rough hair. The wig varieties this year come in high quality, look and feel more natural.
The real human hair wigs also come in various shapes, sizes, and textures. The wigs can also be easily colored, dyed, curled, or heated without damaging its texture or even reducing its lifespan. Below are some of the wig varieties that are currently trending in stores in 2021.
Different Types of Human Hair Wigs Available in Store
Human hair wigs usually come in different textures, shapes, and sizes. They also come in different colors, cap construction, lace area, density, and also style, as we shall see below.
Human hair wigs according to style and texture 
straight and curly human hair wigs
Wavy and natural wave human hair wigs
Kinky straight and kinky curly human hair wigs
Deep wave and water wave human hair wigs
Human hair wigs in relation to cap construction
How to choose Human Hair Wigs
Selecting the right wig can be a daunting task to some ladies, especially if they're new to wigs. It is always essential to ensure that you have secure, natural, and realistic human hair if you want to enhance your beauty and confidence. Below are some of the factors you need to consider when selecting human hair wigs.
1. Choose the correct Hair Length
 When you want a correct size wig, you need to consider the correct wig length size, and height. If, for instance, you want to have long hair and it also flows through your waist, and you have a short stature, then you'll have to purchase a customized wig. On the other hand, if you're taller than average and want long hair, then you'll have to find the correct hair length to perfect your look.
2. Select the right Wig Cap
When choosing a wig cap, always take your time. Ensure that you know the size of your head and also the hair density. Having the correct measurements is essential to ensuring that your wig fits comfortably and secure when worn. Therefore, it's advisable to choose a wig cap that is slightly tighter than your head's actual size to have a perfectly fitting wig cap.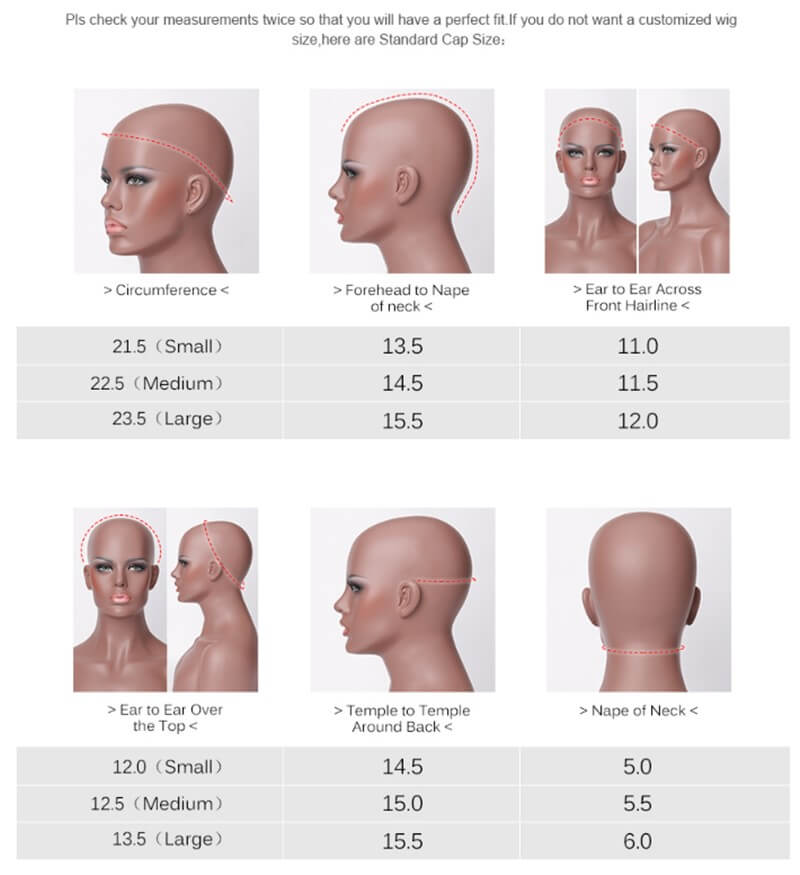 3. Know your Hair Type
When choosing human hair wigs, it's usually vital to know which particular hairstyle type is better suited for you. Some ladies are into long wigs, while others prefer short or medium hair. When it comes to hair texture, we also have a wide variety. It's usually ideal to know your human hair type from the get-go before proceeding to your hair store.
4. Choosing the right hair color
Picking the right color is fundamental to perfecting your look. There are currently numerous wig colors such as blonde, ombre, black, pink, etc. It's usually advisable to choose a vibrant color that blends well with a specific occasion and makes you the center of attention. 
5. Know Your Hairline
Another important factor worth considering is choosing a suitable hairline. A hairline that perfectly blends and looks natural is every girl's dream. Therefore, it's of great importance to always have a hairline analysis beforehand to enable you to choose among the many options available which one works best for you.
 Different types of HOT SELLING human hair wigs in our stores
TOP 1: Straight blonde lace frontal wig
For those ladies who want a high-quality wig having 60 wig or 613 wigs, then i suggest choosing the straight human hair blonde lace front wig. This wig is pre-plucked and comes in a 13x4 lace frontal sewin wig. It also has a 180% 200% density having shiny blonde color with an undetectable realistic hairline.
Our blonde human hair wig comes in a length size between 10 to 30 inches. Shorter length shows your cutie and girlish look, while long length shows your sexy and beauty. We have #60 lighter blonde color and #613 blonde color to choose. 
TOP 2: HD lace closure/ frontal wig
This look is another awesome must have this new year. Some customers always are confused about HD lace look. Some shop a fake HD lace wig from other company and it still show the lace clearly when you wearing it. Our real invisible HD lace wig takes the hair game up a notch as it comes to having baby hair hence giving you a more realistic look. It comes in a 180% and 220% density that's 4x4 closure wig, 5x5 closure wig or 13x4 frontal wig.
Lace closure wig are cheaper than 13x4 frontal wig. It is a good choice for those are new in wigs. For 13x4 frontal wig which having a natural hairline with pre-plucked baby hair. Lastly, the wig length ranges from 12 to 30 inches.
TOP 3: Loose Curl Full 360 Lace Wig
This particular wig is for those ladies who want to add volume to their more wavy but not too curly texture or prefer voluminous human hair. The loose curl human hair wig comes pre-plucked with a density between 180% to 220%. The wig, and you can purchase it as a 360 lace frontal with a length between 10 to 30inches.
TOP 4: Beyonce ombre black and brown loose wave wig
Another 2021 favorite is this ombre lace frontal wig. You can see beyonce recently rock this funky ombre lace wig everywhere. This hairpiece is renowned for its realistic look natural look that closely resembles wavy natural hair. The loose wave human hair wig comes in a 13x4 lace frontal wig and full lace wig with a density between 150 to 180%. Lastly, the hair length is from 12 to 26 inches.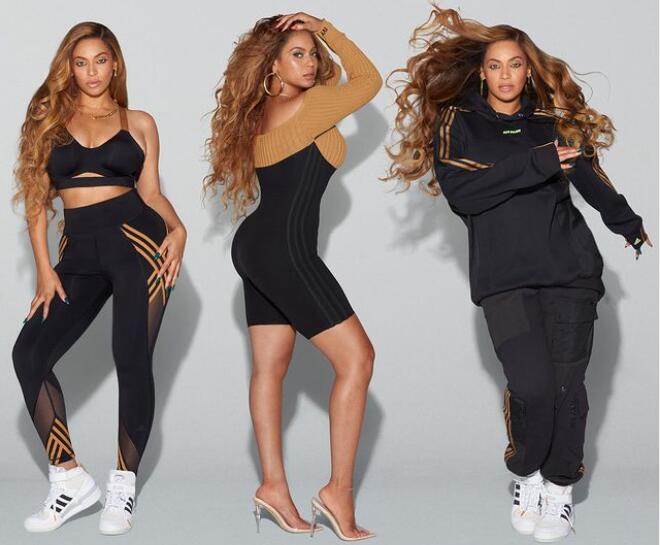 TOP 5: Blonde Ombre Dirty Root Bob Wigs
This particular hairstyle is another top favorite human hair wig for 2021. This look is trendy and ideal for those ladies who want a wig that's easy to maintain. The short bob wig is 100% natural straight hair with a natural hairline. Lastly, it's a lace front wig with a length between 8 to 14 inches long. You have many choice for middle parting or side parting, also you can choose a darker root or lighter root blonde look. Click this link to choose the correct one for you.
TOP 6: Body wave wig with bangs
This wig is for those ladies who want an elegant unique look. The hairstyle is usually glue-less and comes in a 150% density having a natural shade. Lastly, the body wave wig with bangs comes either fully machine-made or hand-tied. The latter usually doesn't require any wig adhesive or tapes when worn.
TOP 7: Curly HD lace wig
 Another trendy human hair wig available in stores is the HD lace curly virgin human hair wig. This hairstyle is quite popular thanks to its versatility. It usually comes from unprocessed human hair, having an ear to ear lace frontal. The curly virgin hair wig have a hair frontal that can be free parted and comes in length sizes ranging from10-30inches. Long hair don't care! Never miss the fashion look in 2021 new year!