The U part wig is a protective hairstyle that's trendy and popular among black ladies, thanks to its versatility and quick installation procedure. Unlike most wigs, the U part doesn't cover your entire hair strands. This unique human hair, will therefore allow your natural hair to breathe easily.
In this article, we're going to explain the step by step procedure on how to install your U part wig to help you attain that elegant, natural look.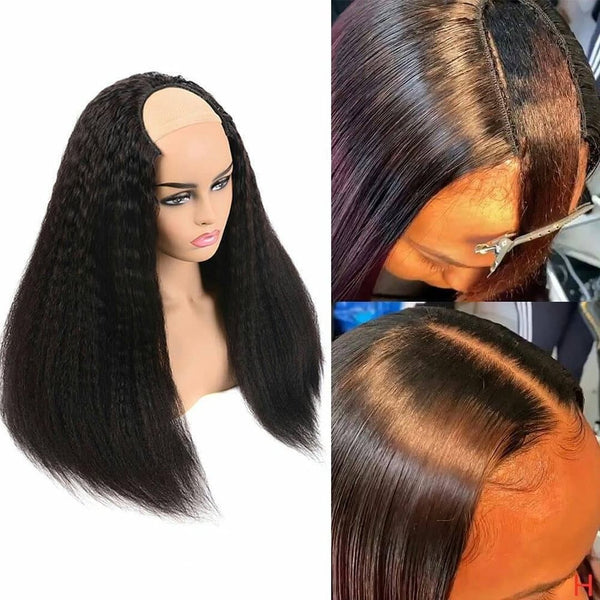 How to install a U part wig
1.Measure your head
First and foremost, place the U part wig across your head to measure and determine how much hair bundle you'll need to get that flawless look. 
2. Part your hair
Using a rattail comb, proceed by parting your hair at the crown to blend perfectly with your U part wig. Next, ensure that you part an inch section of the wig wide from your hairline to your ear. Clip your hair accordingly, as it basically helps when it comes to styling.  
3. Create your foundation
 After successfully managing to part your hair, ensure that the rest of your hair remains as flat as possible to enable you lay out your wig evenly. Braid your hair while making sure that the ends have appropriately twisted. You can always use a bit of hair gel to properly keep your strands in place.
4. Wear your U part wig
Hold both ends of your hair, place it over your head, and put the clips firmly in position to help the clips cover your braids accordingly. Make sure that you hold the clips along the perimeter of the wig to get that perfect fit. The outcome should ensure that your hair lays flat while the hair partition clips are in position.
5. Adjust your wig in position
After you have worn your U part wig, adjust the straps and hair clips to ensure that the hair perfectly fits. 
6. Cover those hair extensions to have a natural look
After you have adjusted your hair correctly into position, drop the part on the crown and sides of your head. Using a wide-tooth comb, finish off by combing through your hair to attain that natural, elegant look.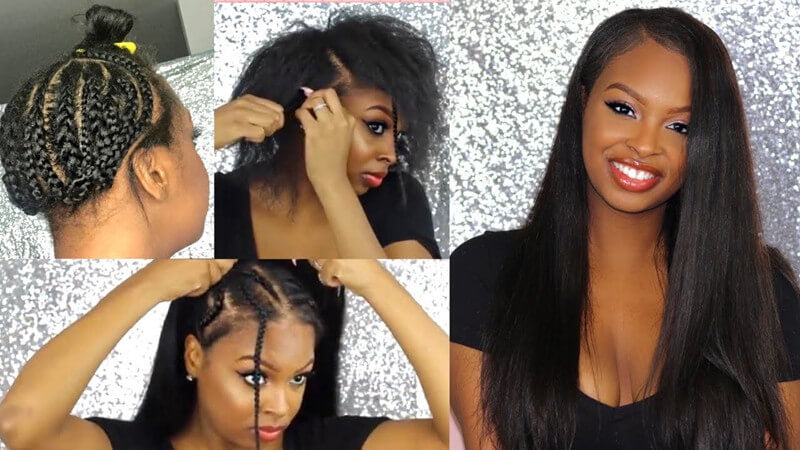 How to style your U part wig
As mentioned earlier, the U part wig is a versatile wig that can style in various ways. These style varieties range from long hair, half ups, and bobs, among many other eye-catching forms.
How to take care of your u-part wig
Detangle using a wide-tooth comb
When you want to maintain and detangle your curly wig, always ensure that you use a wide-tooth comb when combing your hair.
Use a heat protectant on your wig
When styling your U part wig, use a heat protectant to help maintain any hair frizz and also leave your hair looking healthy and radiant.
Handle your wig with care
While holding your U part wig, always ensure that you gently press it by the edges as the material used is usually fragile. Avoid tugging and excessive pulling to maintain the wig's overall look and shape.
Use low heat when blow-drying
When you want to blow dry your wig, avoid using excessive heat at all costs. If possible, always air dry your hair to maintain its shape and quality.
Wash and condition your hair
Like natural hair, it's usually recommendable to wash your human hair using water and moisturizer shampoo whenever possible. Lastly, washing helps your hair maintain both its shine and bounce.
There you have it, the steps to follow when installing your human hair. It's worth mentioning that with proper installation and maintenance, the U part wig can last between 6 to 12 months.