The majority of ladies wash their human hair wig when they take the shower. Unfortunately, not all ladies know how to do it properly. Your hair may appear lifeless, have many split ends, and show poor condition due to using the wrong hair care products and wrong steps. You may want to make a difference but are unsure of where to begin.
Changing hair products, on the other hand, isn't a comprehensive remedy. The best thing we highly recommend is to start taking care of your hair from the beginning by following a proper hair-washing routine. However, you can't do this correctly unless you know where you're going wrong; here are a few washing methods you should avoid to keep your wig healthy and promote healthy hair growth.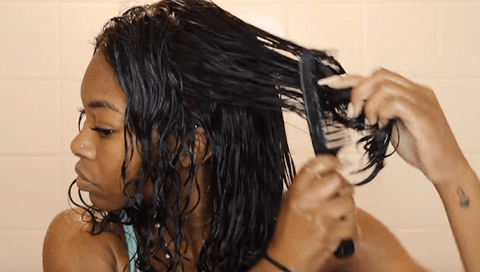 The various ways you can damage your hair in the shower
It's usually a good idea to use a conditioner after washing your lace front wig. However, there are times when we go too far and apply too much of it to our hair wig. Although it softens the hair and aids in detangling, too much conditioner can cause styling issues. It makes your hair heavier and can clog your pores. If you want fantastic wig, using too much conditioner is a no-no.
Many shampoos are designed to clean your hair and scalp of dirt. If used daily, they can be harsh on your scalp and hair, stripping them of their natural oils. Its usually recommended washing your hair twice a week to protect its natural oils and prevent it from breaking or looking lifeless.
Many people rough up their hair in the shower and even after they've dried and styled it. If you want more manageable hair that's soft and stunning, don't scrape, pull, or wring it. Instead, you should gently massage your hair and scalp.
There's no squeezing out water like you would with clothes, and there's no scrubbing the scalp or haphazard detangling of hair. If you don't, a lot of your hair will fall out and adhere to your comb or brush, leaving you with no volume and a lot of split ends.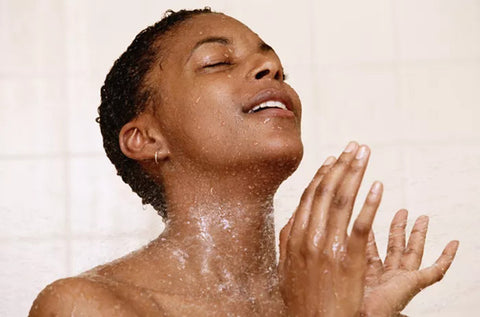 We all know how great that hot, steaming shower after a long day is. It keeps you clean and refreshes your body, but not so much for the hair. Excessive shampooing, like hot water, strips the hair of its natural oils. It also weakens the hair cuticles and, if your scalp is sensitive, it may cause harm. Instead of hot water, use lukewarm water to wash your hair in the shower.
Brushing wet hair roughly
Brushing one's hair in the shower is a standard part of most people's lace closure wig washing routine. It's a common myth that combing or brushing your hair when it's wet makes it more manageable so girls use their combs to comb the hair very hard. A majority of ladies with thick hair use this technique to untangle it as well. Brushing your hair roughly when it's wet is one of the worst things you can do that will likely cause breakage. We suggestion comb it gentlely no matter what texture your hair wig is. 
For wig comb choosing, you can click here to learn more about How to choose a right comb for your wig. We did some conclusion and offer some suggestions for black girls when choose a right comb for your natural curly hair or wigs.
It typically destroys the cuticles of your hair and results in a lot of split ends. Instead, reserve this for the pre-shampoo stage. While you shower, there are some things you should avoid doing to your hair. There is a proper approach to wash your hair that ensures that it remains healthy.
The water you use to wash your hair has an impact on its development and texture. You will most likely damage your hair if the water you use is high in minerals/hard water. When using hard water, lathering shampoo on hair is often difficult.
In addition, when used to wash hair, it removes moisture and oil on your hair wig, leaving it unkempt and tangled. When you use hard water on your hair, you'll notice that it becomes more challenging to manage. It will also stifle and even prevent hair development by producing breakage and irritation to the scalp. If you want soft, healthy, and manageable hair, stay clear from hard water.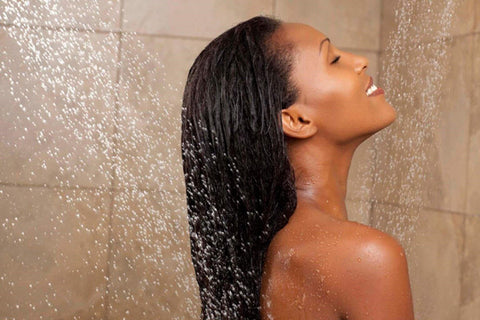 The proper way of washing your hair in the shower
Since you're already familiar with what not to do with your hair while showering, below we have the proper methods of washing hair when taking a bath.
Wet your hair with a mixture of conditioner, your favorite oil, such as olive oil, and water before washing it. It will soften your hair, allowing you to untangle and brush it before cleaning thoroughly. To avoid breakage, brush and detangle your hair before washing it. Treatment can also be used on your hair to prevent shampoo from stripping it of its natural oils.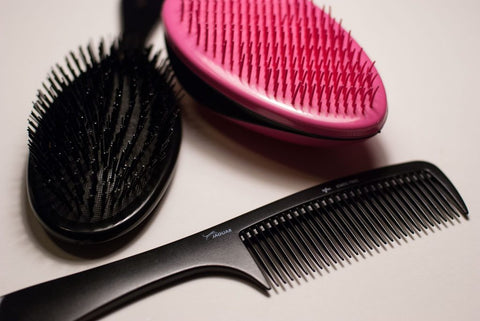 Use the right comb when you comb and wash the wig
A first-rate lace wig necessitates appropriate maintenance. The use of the proper wig comb or brush is imperative for wig renovation and care. A proper wig brush will deliver out the existence in your hair and help you maintain its leap and shine whilst nonetheless making you seem elegant and elegant. 

For straight and body wave, loose wave texture hair weave and wigs, you can use any comb you have to comb them gently.
For deep wave and curly hair bundles and wigs, you have to use the big tooth comb only. 
For all kinds of wigs, you need to comb them gently from the midle to the end first to make the end become smooth, then comb it from top to the middle part. It is the best way to treat your wig instead of combing your wig from top to the end hard. You can click to learn more about choose the comb for your hair on our  another article.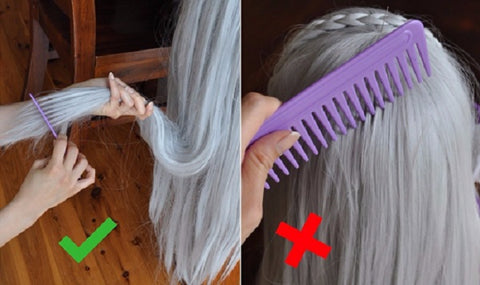 Use the right hair wig care products
Choose a shampoo and conditioner free of sulfates, parabens, and alcohol, among other dangerous components. Choose natural hair products that will help to strengthen, protect, and moisturize your hair. Shea butter, coconut oil, argan oil, olive oil, and tea tree oil are excellent constituents.
Purchase a decent leave-in conditioner that doubles as a hair moisturizer that you can use every other day, whether or not you wash your hair. Leave-in conditioners keep your hair silky and manageable throughout the day.
Get the proper combs and brushes for your hair as well. To avoid severe breakage, use a wide-tooth comb to untangle the hair before washing or while styling, and acquire brushes with gentle bristles.
Wet your hair once you're confident it's tangle-free. In the shower, only use warm water to wet your hair. Make sure that it is entirely moist by soaking it in warm water. It will open up the pores, allowing you to use less shampoo. Use the least amount of shampoo on your head.
 It should only cover your scalp, hence allowing the suds to fall down your hair strands, which will clean it. If you feel your hair and scalp were not thoroughly cleansed the first time, repeat the procedure. Lastly, during your wash, massage the scalp to increase circulation and eliminate any stubborn dirt.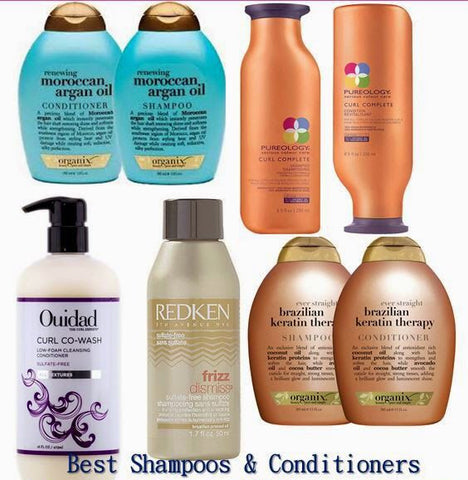 Use a decent conditioner after you've shampooed your hair. Only use hair conditioner on the ends of your hair. Make sure it covers all of your strands, then leave it on for a few minutes before rinsing it off. After that, apply a nourishing hair mask to enhance moisture and strengthen your hair if necessary.
After rinsing off the hair mask and conditioner, pat it dry. Shea butter, argan oil, honey, coconut oil, and aloe Vera are among the substances used together with good hair conditioners and masks.
To dry your hair, always use a soft microfiber towel. Scrubbing your scalp or wringing your hair will break the hair cuticles, therefore don't do it. Instead, pat it dry and put it in a towel to absorb any remaining moisture. After that, style your hair as needed with a leave-in conditioner and your favorite hair oil. 
For 100% human hair wig, what we suggest you to do is air dry. It is the best treating for your wig. After a proper hair care, all of our Shelahair wigs can last for at least 1-2 years. Btw, what you need to know is blonde wigs are more fragile than black color wig. You need to pay more attention and hair care on 613 hair.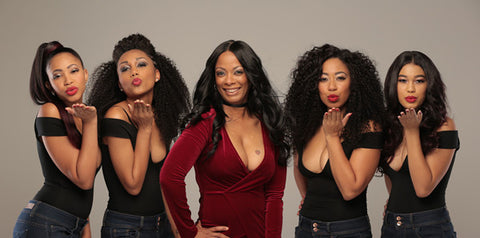 Extra treatments for having great hair
Besides the hair treatment mentioned above, there are other methods you can use to enhance your hair to thrive. They include:
Steaming your hd lace wig or other wigs can make it soft and manageable—the steam expands the hair cuticles, allowing them to absorb more moisture. When steaming your hair, use a deep conditioning treatment to strengthen it and keep the wig silky and moisturized. For the best results, steam your hair at least twice a month and utilize strengthening or moisturizing hair treatments.
You have the option of trimming your hair at home or a salon. Cutting dead hair ends encourages hair growth and eliminates split ends. It also reinforces the ends to prevent further splitting. For healthy natural hair growth, trim your hair ends once every six weeks. For healthy of a human hair wig, trim the end if it become split because too dry of the hair is also a good way.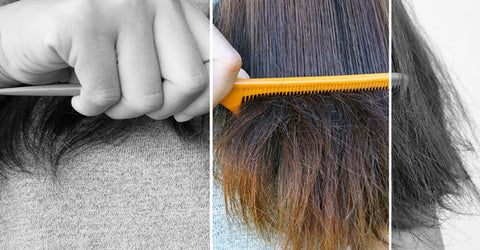 For all girls love wearing a wig, pls remember that when you are wearing a wig, you need to take care of your own natural hair and your scalp too. To take care of our hair, we use a variety of oils, treatments, and cosmetics. We even use harsh water now and then. Your scalp and hair cuticles may become clogged as a result. However, using a clarifying treatment or hair products to remove product residue from your scalp and hair cuticles is a good idea, just like exfoliating your skin. To keep your hair and scalp free of product buildup, use a clarifying hair treatment at least once every six weeks.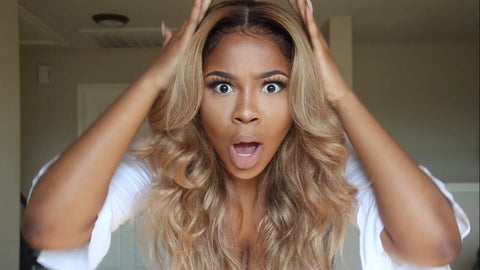 Human hair wig is delicate and needs proper care to guarantee that it keeps healthy. If you follow all the tips mentioned above, you'll see a dramatic improvement in your hair's length, texture, and appearance. We hope our article is informative enough when talking about proper hair care while in the shower.