Wigs are becoming increasingly common, and for many women, they have become a daily necessity. Wigs have begun to evolve in several categories to meet the needs of most ladies. The U part wigs and headband wigs are one of those wigs that have recently become popular. Both wigs have their distinct appeal, however, for some ladies its usually hard differentiating. This article will define both wigs while also distinguishing each.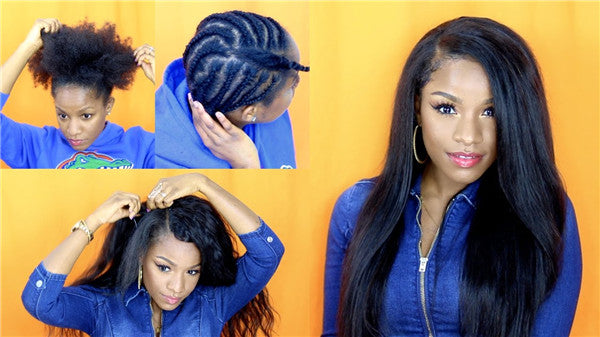 What is a U part wig?
The U-part wig is a U-shaped wig with an opening on the top or foot. The opening usually measures 2x 4-inches and may be located in the middle, left or the right section. To produce a realistic and natural effect, scatter some of your hair over the opening of the U part wig to naturally cover the wig's edge.
U part wigs take less time to put on than lace wigs. Since there are no time-consuming bleaching and stitching steps, the wigs are easier to put on and take off, and their maintenance is also pretty easy. This particular wig is usually an excellent option for beginners.
U part wigs have a higher life expectancy than lace wigs, so if it is not stored carefully, they can easily get damaged. This particular wig also does not need glue when attached to the scalp, hence preventing irreversible hair loss and damage to the hair follicles caused by long-term glue use.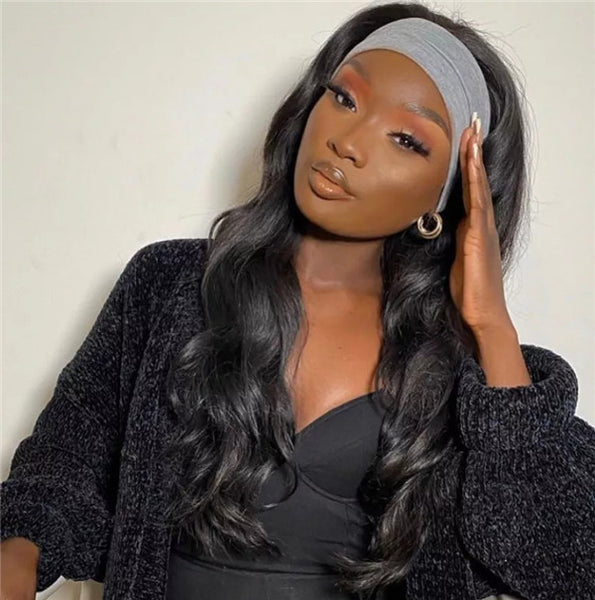 What is a Headband wig?
A headband wig, also known as a "lace-less wig" or "non-lace wig" is a combination of a hairband and a hair weave. The headband wig slides around the head and is held in place by the headband rather than clips or other fixed items.
The headband wig is only worn as a hat, eliminating several time-consuming steps such as removal, bleaching, and installation. For wig newbies or ladies on a tight schedule, its usually a an easy to install and convenient hairpiece. The headband wig does not need glue for installation, which protects your skin and prevents poor-quality glue from damaging your health.
Wigs with headbands also make you stand out by helping you look trendy. However, you should consider changing the headband's design every day to maintain novelty and uniqueness. Furthermore, a large hairband will naturally conceal the hairline, leading people to believe they are simply wearing a decorative headband and ignoring the fact that your wearing a wig. It also protects your scalp and natural hair from the sun's rays and the cold.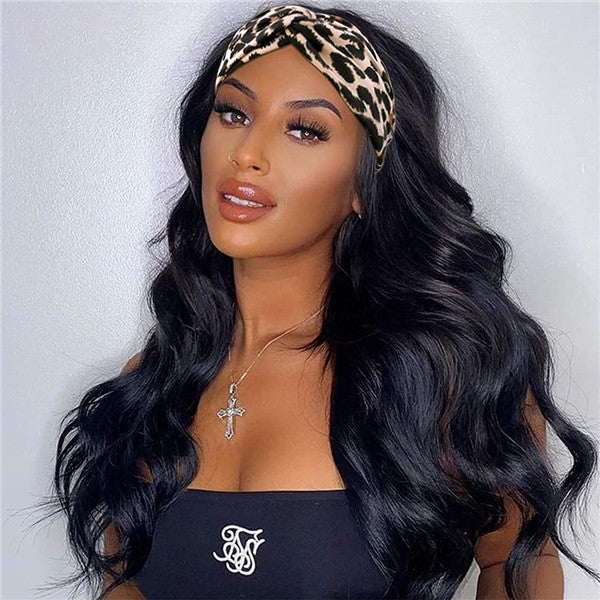 What Is the difference between a U part wig and a Headband wig?
Each has different characteristics:
A wig with a "U" shaped opening on the top or side is known as a U part wig. The hair on your head spreads on the top of the "U" shaped opening to hide the wig's and human hair's boundaries, making it impossible for anyone to tell the difference. Do you wear a wig to achieve a realistic and natural look? Also, since the human hair on the top of the head cannot fully cover the "U"-shaped gap, making it easy to see that the wig is wearing if your hair in the middle not full enough. Therefore U-part wigs are not appropriate for people with thinning or bald hair.
A hairband and a hair bundle combine to form the headband wig. You can wear the headband wig on your head like a hat. If your hair volume is low, wear the hairband forward; if your hair volume is high, shift the hairband back a few inches to reveal some baby hair. In any case, a big headband will make your wig look so natural that people will mistakenly believe it's your hair emerging from your scalp.
A U-part wig contains a complete hair cap, a hair bundle connected to the hair cap, and a hairband; a headband wig with an entire hair cap, a hair bundle attached to the hair cap, and a hairband.
The U part wig chooses the lowest density and normal curvature for the same wig length, while the headband wig chooses the least number of headbands, so the U part wig is slightly more expensive.
Both save time, but the wearing method is different:
 How to install Upart wig?
You must braid all of your hair before wearing a U part wig. Remember to keep some hair aside for the top "U"-shaped opening. Then, as firmly as possible, press it on top of your head. Untie the reserved hair at the end, scattered on the "U"-shaped opening, and insert the wig clip into the gap of the braided hair.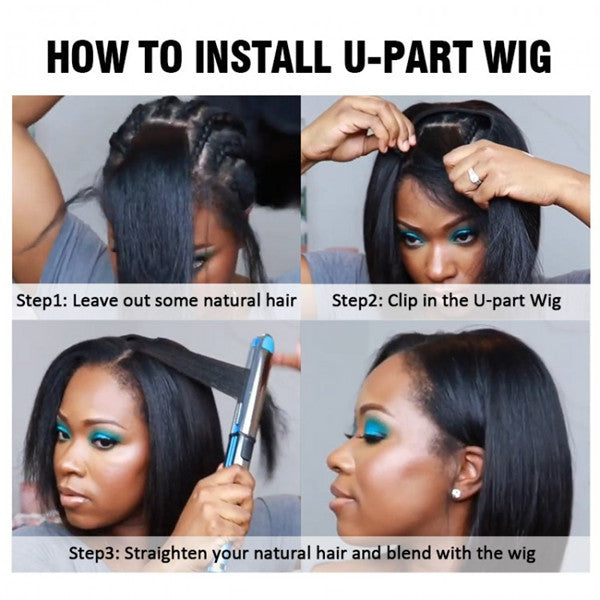 How to install headband wig?
Before placing the headband wig on your head, weave all of your hair first. Put the hair cap connected to the hair braids on your head, and finally cover the front end of the hair cap with the headband.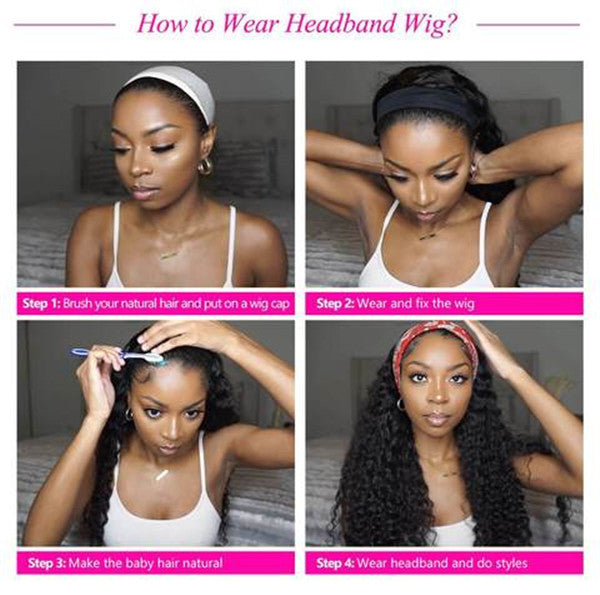 You can choose a U part wig or headband wig as you need. For most of girls, headband wig is better choice to wear everyday.