Valentine is just around the corner and most ladies are planning to look the part. There are also new trendy pre-plucked wigs that are perfect for gracing this momentous occasion.
From straight human hair wigs, loose curly lace front to the Water Wave Lace Frontal Human Hair Wig, etc., we got you covered. Below are some of the top pre-plucked wigs ideal for you this valentine.
Virgin straight human hair wigs
Whether you choose a short neat straight wig or a long glossy pre-plucked one, the overall outcome is suitable for gracing all occasions while also making you stand out.
The straight wig is quite popular thanks to its silky-smooth nature. The wig is easy to wash, is shed, and also tangle-free. Lastly, the virgin straight pre plucked human hair can be easily bleached, curled, dyed, permed, etc., and is highly durable in nature.
Kinky human hair
This particular hairstyle looks natural and perfectly blends with your real hair too. The kinky straight hairstyle has a fluffy texture that makes it look more casual and is also a great choice especially for black ladies who want a laid-back classic afro-textured look. Also you can try a kinky curly or afro wig, which look most like 3b, 3c curly natural hair.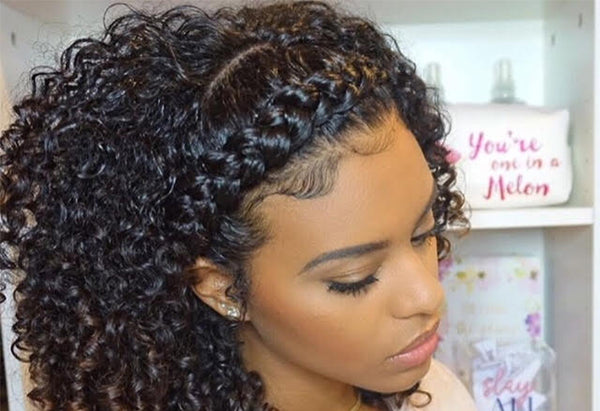 Clip-in human hair extensions
This particular hair extension is for those ladies who want to add, both length and volume to their look. Straight clip hair extension is usually made from 100 virgin human hair that's typically shed and tangle-free. We offers straight, body wave, natural wave, kinky curly, kinky straight texture to choose.
Also, the black clips are ideal as they usually match your natural hair, hence leaving you with a healthy, shiny, and bouncy hairpiece.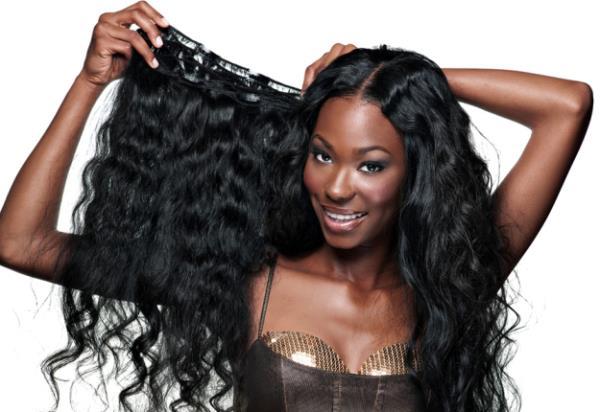 Loose Wave Full Lace wig
The sexy loose wave is another top valentine's favorite. The full lace wig is processed without any chemicals or additives with whole handmade lace. The hair is purely made from high-quality material that's soft tangle and frizz-free. Finally, the loose wave is a human hair wig that comes with bleached knots and is also shed free making it a must have.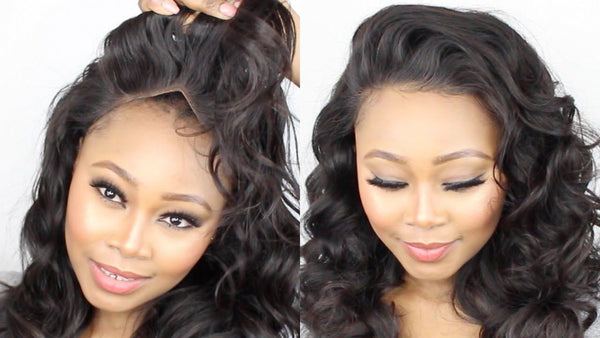 Loose Curl Full 360 Lace Front Wig
This classic look is all about elegance and style. The loose curly wig comes pre-plucked with baby hair that covers your entire hairline thereby enhancing your natural look. This lace front wig also comes with different wig cap size to meet different meets. Normally wigs are medium-sized cap, and we offers large and small wig cap size to choose. In terms of durability, this particular wig comes to mind is it typically has a natural luster having a full cuticle that makes this wig among the top curly wigs. Lastly, this wig is tangle and shed free thanks to its unprocessed nature.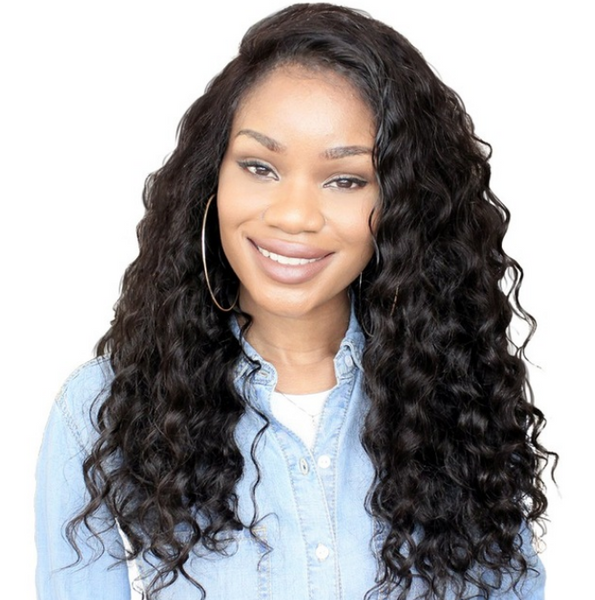 Silky Straight HD Lace Closure wig
When you are tired of lace frontal wig to cut the perfect lace line, HD lace closure wig is also perfect to wear this valentine's. Lace closure wig is easier to install than lace frontal wig. What you need to do is just cut the lace and put it on before your zoom meeting start.
The pure straight is made from human hair and is also a highly versatile wig. You can freestyle part it, as it comes with a medium-sized cap having adjustable straps. This straight wig is also a protective hairstyle that is processed from virgin human hair hence making it ideal to wear either in full length or in layers. HD lace is the most invisible lace wig to match all different skin tones. 
Kinky Straight U Part Wig
The kinky straight u part wig is another valentine hairstyle that you should consider having. The U part wig is presently making foremost waves when it comes to fashion. Not solely is this wig contemporary and incredibly versatile, however it's additionally a shielding hairstyle. This wig is effortless put on, is greater secure, and is additionally handy to maintain, amongst many different advantages that come alongside with it.  
The U section wig is quite impenetrable as it's sewed thoroughly, and to pinnacle that, the hair additionally has wig clips and combs to preserve it in function firmly. The texture of your wig and your hairline is typically indistinguishable from the U part wig. This similarity is due to the fact the extension has a seem to be and experience that mimics herbal hair subsequently making it combo in perfectly.
Headband Wig
How do you recognize you've observed the ideal headband scarf wig? Well, it def. Will give you a new look. Headband wig fans can purchase the high-quality and most natural-looking scarf wigs on Shelahair. Thanks to a large vary of wigs for black women, lace wigs, curly wigs, and African American wigs, you can discover the great ones to entire your look. 
When shopping for the fine and practical human hair scarf wigs, make sure you pay interest to the manufacturer and the exceptional of the product. Choose wave patterns and lengths that precisely go well with you. Never compromise when selecting a scarf wig because, besides the proper sensible wigs, you will no longer be capable to pull off an correct look.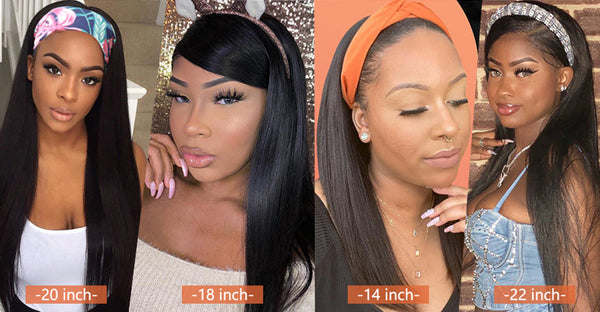 \
]
Straight Bob Short Look
Short bob look never goes wrong in any occasion. If you're the type of lady who's into short wigs, then this look is for you. The straight lace front bob or lace closure middle part bob sew in bob wig is neat and is perfectly suited for ladies with even round faces. This hairpiece is 100% hand-tied making it lightweight and also very comfortable to wear.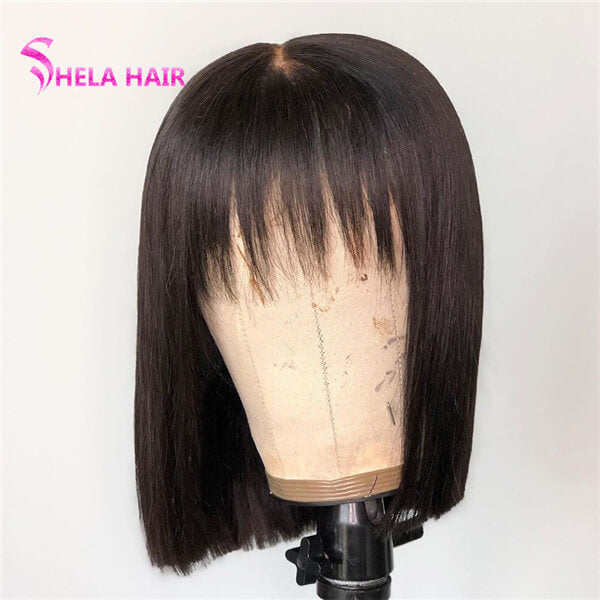 Straight hair highlight bob wig
This hairpiece comes with lighter highlights than your natural hair, thereby making your wig look unique. For instance, if brown is your base color, adding blonde or light brown highlights is recommended.
For a blonde wig, choose a lighter shade to perfect your hairdo. This particular wig that is 100% hand-tied is usually comfortable to wear and is also versatile when it comes to styling as it extends from ear to ear. Finally, perfecting this look involves correctly placing highlight streaks to add dimension, especially if you have a flat look.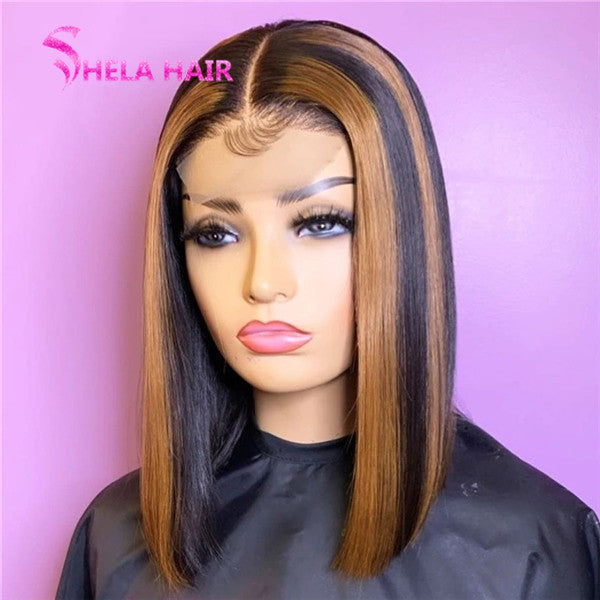 In terms of versatility, this wig is usually the best option. You can always part your hair into different hairstyles to better suit your preference. This particular wig also has a seamless hairline that perfectly blends with your scalp hence making it mimic real hair. This top 10 Valentine favorite wig is also heat resistant, hence making it able to withstand high temperatures when using styling tools, without affecting the front lace quality.