The bob hairstyle is among the top preferred human hair wigs thanks to their versatility and easy to do, low maintenance routine. Short wigs are also convenient for ladies who have a tight schedule or like changing their hair as often as possible.
Bob wigs also allow ladies to wear short hair without necessarily cutting off their long natural hair. When choosing a suitable bob wig, there are usually various options to choose from in terms of length, thickness, color, etc., which can be challenging for some ladies. However, don't you worry, as we got you covered. In this article, we will talk about the top 10 trendy human hair wigs in 2021.
Yaki straight bob wig
Yaki Straight bob wig is among the top ten must-have as it usually has a natural look that's soft and silky. Wearing the yaki straight bob wig feels and also looks natural as the wig typically mimics real hair and is therefore hard to distinguish from real hair.
 This elegant short wig will leave you looking like a princess, thanks to its fairy cut design. The yaki straight bob wig design is from high-quality material that perfectly fits your head and doesn't slip off when engaging in intense activities.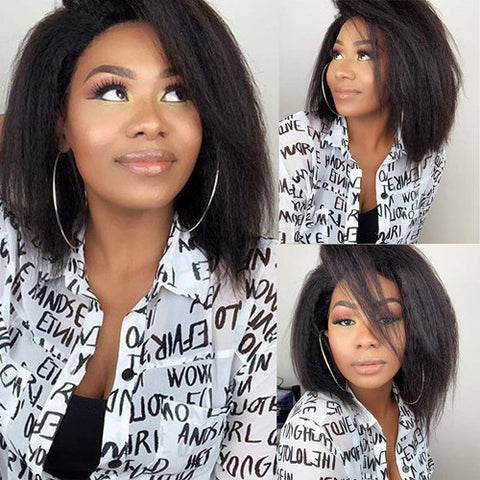 Straight Lace Front Bob
Another top favorite bob wig this year is none other than the straight front bob wig. This hair type is elegant, neat, and is usually better suited for a round face. This particular human hair wig is 100% hand-tied lace, is comfortable to wear thanks to its lightweight.
 When it comes to versatility, this wig is usually a great option, as it can be parted in various ways hence creating different styles. The straight lace front bob also has a seamless hairline that blends well with your scalp, mimicking real hair. Another great feature about this wig is that it's usually heat resistant. Using styling tools is usually not an issue even when using high heating temperature as it won't affect the wig quality whatsoever.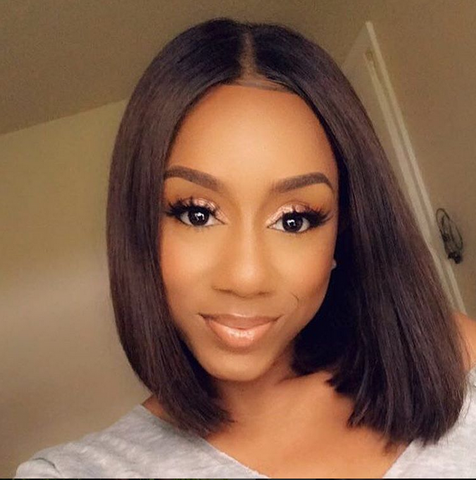 Colored bob wig
Another top trending bob hairstyle that's worth considering is the colored bob wig. This look will most definitely make you stand out whether you choose a blue, purple, black, ombre, silver, or grey shade. The colored bob is usually convenient for gracing occasions such as parties, dates, etc., and a quality colored bob is also 100% human hair.
Bob wigs with bangs
This human hair is for ladies who want a short and clean-cut hairdo. Bob wigs having bangs is versatile as it is usually suitable for a facial structure and can come either as sleek and straight or curly and adventurous.
This hairpiece usually comes in various densities such as the 130%,150%, and 180% density. The thicker or heavier a bob wig having bangs is, the more density it has. Finally, the human hair bob with bangs has a natural look that's high quality and heat resistant.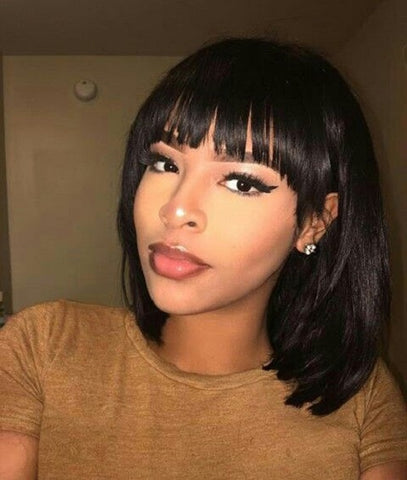 Natural wave bob wig
When it comes to a wig that's easy to wear, is soft, and tangle free, then the natural wave bob wig is a perfect choice. This hair type is also free from shedding and is usually easy to maintain. Lastly, the natural wave bob is ideal for gracing all occasions such as weddings, parties, trips, etc.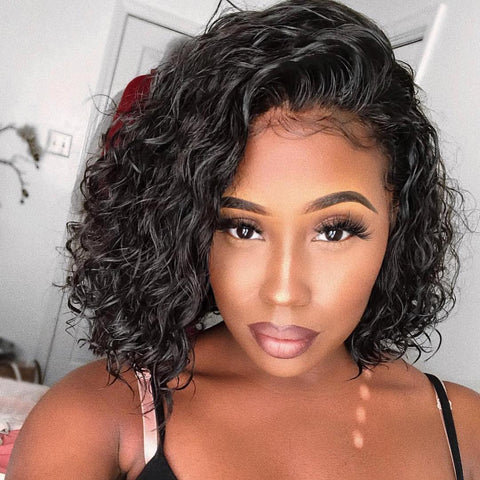 Straight blonde bob wig
Some people suppose that wigs are not for the humans of darker complexion or they can only use wigs that are easy and are darker in color. There are a range of choices for them in today's world. There are a range of patterns and additionally colour colors for them. The ladies and boys in general decide on darkish colors which makes their physique coloration seem to be greater fascinating however some human beings additionally strive mild shades.
This wig is for those black ladies who want to be the center of attention when attending a social gathering. The straight blonde bob wig comes in an 8 to 14-inch size already bleached. When it comes to quality, this human hair comes from high-quality material that's also heat resistant.
     7.  Dirty Root bob wigs
The blonde bob wig is additionally desired by them due to the fact these short, straight and vivid coloration hues entice human beings in the direction of them. These bob wigs make them seem stunning and this provides more confidence in their work. There are a range of shades that can be furnished to the darker complexion female and the patterns also. You can additionally pick out some brown root or black root blonde hair wig to slay smooth.
Curly Highlight or Ombre bob wig
Another trendy top bob is the curly ombre. This wig comes pre-plucked and is 13x4 frontal, which is suitable for all face shapes. This human hair wig comes from high-quality material that enhances your look by adding color and shine. Lastly, this hairpiece is 100% breathable hence providing comfort when worn.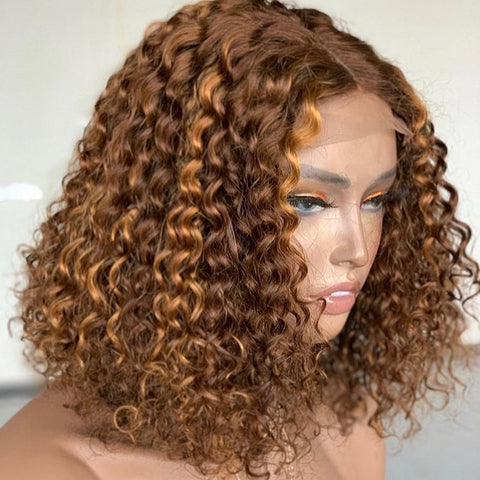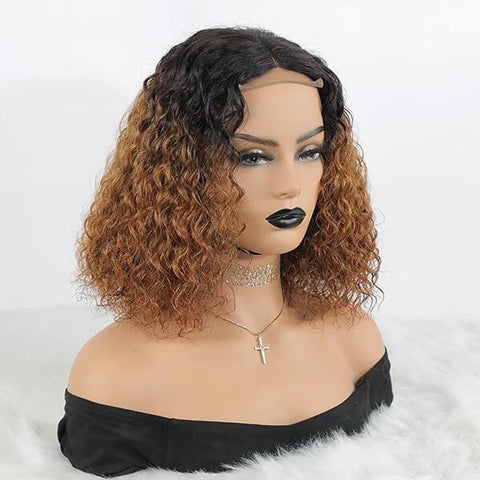 Fluffy bob wig
The wig is for those women who prefer a voluminous bob with straight and well-structured bangs suitable for any facial structure. The wigs material is made from high-quality material that's tangle and also snag-free.
The fluffy bob is easy to maintain and also usually holds up its shape for a long time if properly maintained. Generally, the wig is 13 inches and is also heat friendly, enabling it to withstand styling tools heat without ruining its quality. Lastly, the fluffy bob wig is suitable for gracing all occasions, be it parties, dates, or daily casual wear.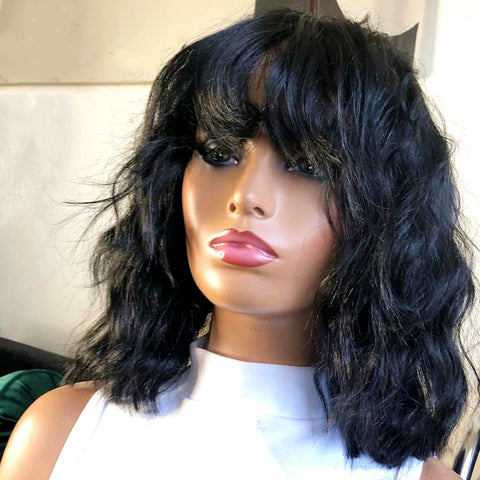 Conclusion
Bob wigs are popular among black ladies thanks to their elegant, comfortable look. However, perfecting this look usually involves choosing a hairstyle that better suits you to give you the confidence you need. We hope this article will help you figure out what style better suits your need.