Wigs play an essential role precisely when it comes to elegance and looking trendy. Therefore, ladies can agree with me that having a wig is considered a beauty investment. There are currently a wide variety of wigs to choose from in the market, and it can be daunting, especially for wig beginners. Factors such as the wig material used, cap construction, density, etc., usually determine a wigs price. Below are some of the main factors that influence a wigs price.
Hair Density
The price of a wig is also affected by its density. The heavier the density, the more hair a wig uses, and also the pricier it becomes. 180%-200% high density hair wigs looks more like natural human hair on head. The strands sewed on each lace hole will typically determine a wigs density. However, for a pre-plucked hairline, the strands are usually unevenly stitched, where find that the hair strands are lesser along the edges. This factor hence makes the wig look more realistic by having a more natural hairline.
Hair Material Used
One of the main factors that usually determine a wigs price is the material used. The two types of materials commonly used are human and synthetic hair. The former looks realistic, more natural and is usually relatively pricey compared to the latter. Also for human hair material, some factories use remy hair, some use virgin hair. Virgin hair is a little bit expensive but can be used for a longer time.
Cap Construction
Wig cap constructions are designed differently, with each needing a certain amount of handwork. Therefore, the more the handwork, the more expensive the hairpiece will be. There are currently three different kinds of cap construction available: the full lace cap, lace front wig cap, and the 360 lace cap.
The full lace wig cap construction
This full lace wig particular cap is usually the most expensive because the entire hairpiece is intricately hand-tied to its cap lace. Therefore, it makes your wig highly versatile as it makes it easier to part and also style.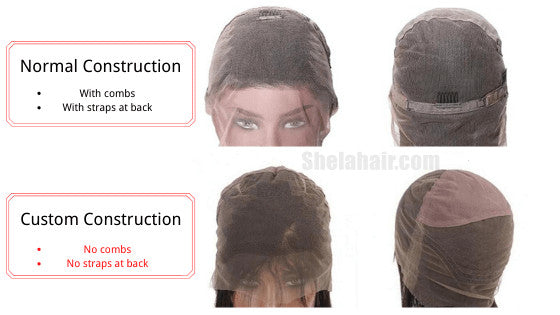 This particular lace is also another cap construction that is slightly affordable compared to the full lace wig cap; however, lace front wig price varies depending on the area the lace front part covers. A wig lace front wig automatically becomes expensive when the front lace section has a hand-tied larger part.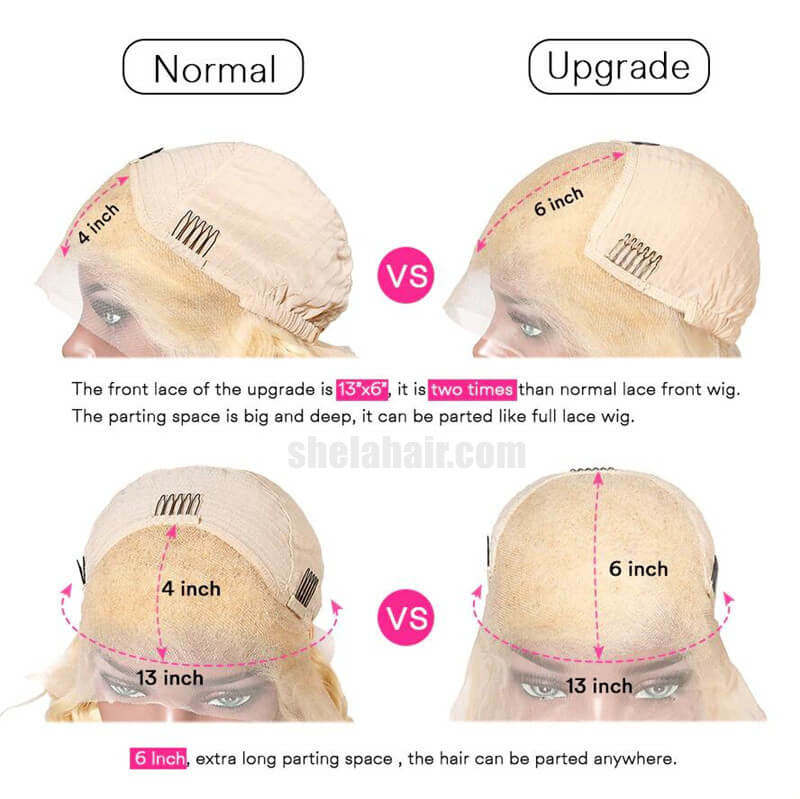 The 360 wig cap is a uniquely creative wig cap construction that has lace with an all-round circumference. The cap construction design allows a front section free part while also giving you the privilege of styling it into a high ponytail. Glue the lace by the neck, similar to what you would do with a full lace cap, to attain a perfect high ponytail design.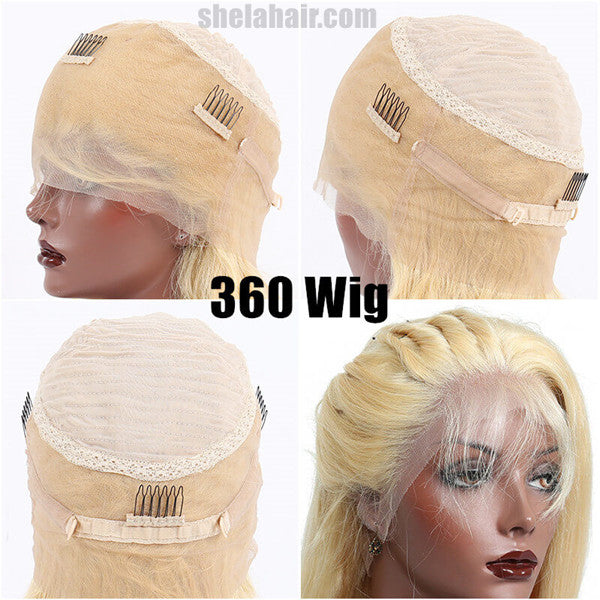 Hair Length
The length of your wig will determine its price. The longer a wig, the more time it takes to grow and vice verse for shorter wigs. Therefore, longer wigs tend to be more expensive when compared to short length extensions. For example, a blonde bob wig is cheaper than long blonde 613 wig.
Wig Company
Besides all the above four factors, in the end, the overall price usually depends on the wig company, its operational cost, and also the brand name established. For example, Shelahair wig company owe their own factory, price is cheaper than other hair company.
Promotions and profit margins
The other factors that usually affect a wigs price depend on whether that specific wig is on promotion or the profit margin a company has attained. You can get extra 6% discount with code LUCKY6 when you shop on Shelahair.com now.
Despite all the above factors that will determine your wigs price, in the end, your choice entirely depends on your budget. It's, therefore, quite essential to choose wisely. Always try purchasing a wig that will better suit your need and also lifestyle. For instance, if you have a tight schedule and hardly have enough time to take care of your wig, then choosing a short bob wig is better than choosing long thick hair and so on. 
Black Friday Sales is coming, hurry up to shop your new wig in a best price in this year! Click to choose your wig!