Are you looking to buy a new bob wig? Have you ever thought that for dark complexion people, bob wigs are best or not? If you do not have all the answers then we will suggest you read this article till the end and you will get all the answers in it. Before going into the detailed information about colors, let us first understand about wigs.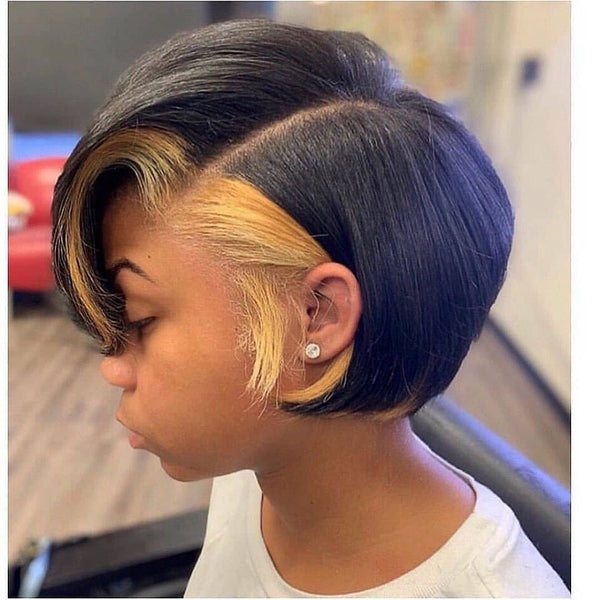 Wigs are one of the important parts of the beauty of a person who has fewer hairs or no hairs. Some people wear wigs for adding more beauty to their looks. Wigs are of different qualities and are of different shades for different people. The different shades in which they are present are black, brown, red, pink, green and many more and the different types and styles of wigs are lace front wigs, full lace wigs, blonde bob wigs, colorful Bob and wavy bob and even many more.
What is Bob wig?
Bob wig is one of the most wigs in the present time and is preferred a lot by many people. This wig is short in length and hair straight hairs. The wig is soft and smooth and the hairs are little twisted near the ears. There are a lot of colorful shades present in this type of style. Most of the models are using these bob wigs in their shoots and this provides them a smart look.
Bob wigs are very helpful in the summertime as they help in dealing with the hotness of hairs. Some people love their long hairs and want to experience this hairstyle also, so they prefer buying bob wigs. Bob wigs quality differ depending upon the company and the cost.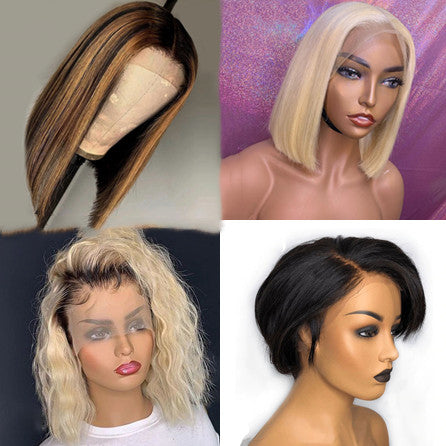 Blonde Bob is Popular in 2021
Now after understanding all the aspects of bob wigs let`s take a look at a color combination that suits you the best. There are different shades of people in this world and have different color choices for them. They wear different shades clothes prefer having a different shade of hair. There are some people change their hair color and different styles.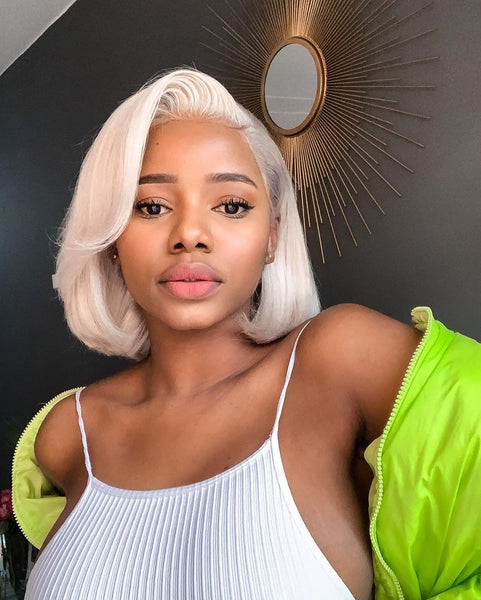 Some people think that wigs are not for the people of darker complexion or they can only use wigs that are simple and are darker in color. There are a variety of options for them in today's world. There are a variety of styles and also color shades for them. The girls and boys mainly prefer dark shades which makes their body color look more attractive but some people also try light shades.
The blonde bob wig is also preferred by them because those short, straight and shiny shade colors attract people towards them. These bob wigs make them look beautiful and this adds more confidence in their work. There are a variety of shades that can be provided to the darker complexion girls and the styles also. You can also choose some brown root or black root blonde hair wig to slay smooth.