Choosing a wig that blends with a certain occasion can be daunting, to say the least, as there are usually various wig types available. Whether you intend to attend a wedding ceremony, a Halloween party, or maybe that official work meeting, choosing a hairstyle that suits you is essential.
Wigs are usually popular, more particularly human hair wigs, simply because they are easy to maintain and leave you looking gorgeous. They also perfectly mimic real hair in terms of look and feel and are therefore a popular beauty accessory, especially for black women in general.
 Why you should choose the right wig for the Right Occasion
 Choosing the right wig gives you a transformative look that makes it easier to blend well in a specific occasion. A wig is usually trendy and dynamic because you can easily change your style to blend well with each Occasion.
There are currently numerous different types of wigs; some are single-colored, while others come as multi-colored. When it comes to patterns, they come either straight, curly, wavy hence making wearers spoilt for choice.
 How to choose the right wig for an occasion 
When it comes to gracing a specific occasion, there are usually many factors worth consideration. Is the function or Occasion formal or casual? If you're uncertain about which wig to wear, not to worry, as this article is going to Irrespective of that particular functions' theme, your wig should always fit well, have a well-tweezed hairline, and should also be tangle-free.
The right wig for you has a wig cap that matches your skin tone to give you a more realistic look. Lastly, choose the ideal wig for you is a great accessory; it easily enhances your look while also protecting your natural hair in the process. Below are some of the different types of wigs suitable for various occasions.
Suitable wigs for different Occasion's
1. Highlighted Color Wigs
If you want a color that will most definitely blend well with all occasions, I suggest choosing a highlighted color wig. Instead of going for a complete hair color change, wear a highlighted wig.
When it comes to choosing new wigs, however, it all boils down to your fashion sense. In you don't have a particular wig preference, you can always play around with different styles. You can experiment using different lengths, qualities, etc., to find that right fit.             
Once you understand each hairstyle's advantages and disadvantages and weigh each one of them, then and only then can you make that perfect wig choice.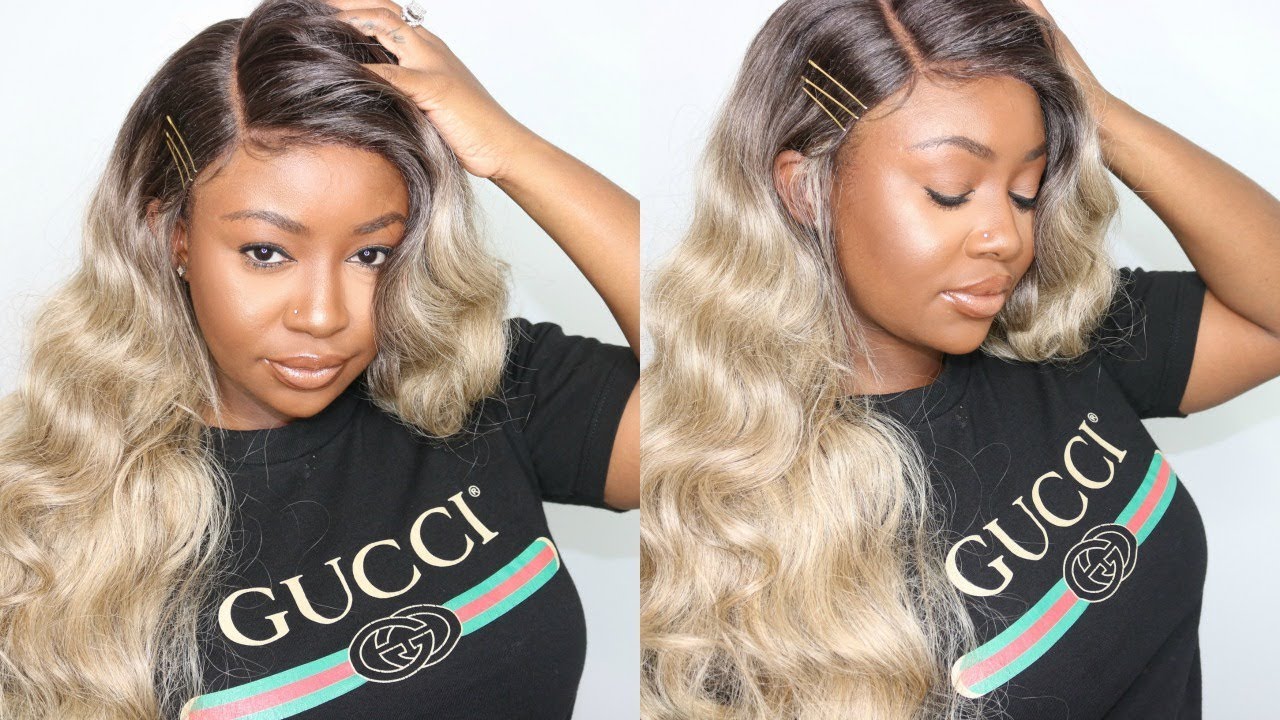 2. Straight Hair lace front wigs
This look is quite popular, especially when gracing official events. The look is usually subtle and highly attractive when worn. The straight hair lace front wig is ideal for wearing, especially during various functions such as weddings, red carpets, high tables, and charitable events.
Irrespective of the wig color choice being either blonde or black color, the result will leave you looking spectacular and make blending in seem easy.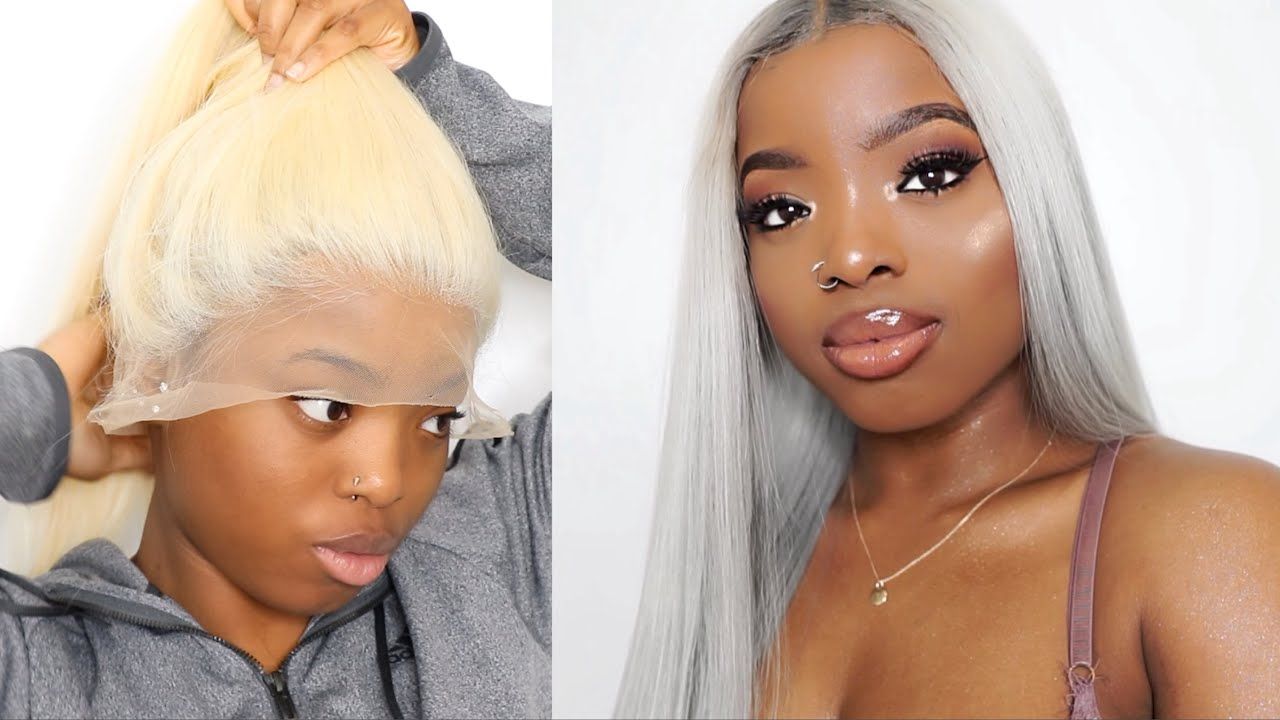 3. Colorful Styling Wigs
If you are at a function and want to be the center of attention like a prom, then choosing a colorful wig is the perfect solution. The colorful styling wig is ideal for attending colorful retro-themed parties. A wig that mimics real human hair in terms of looks and how it feels is essential, not to forget easily to style feature.
 Some of the colorful wig styles include some colorful wig, like a blue wig, a pink bob, a blonde wig having side bangs, among many other wig hairstyle colors that will help draw attention.
4. Transparent Ombre Blonde Lace Front
If you want an eye-candy look that's stylish and sensual, the transparent ombre dirty root blonde wig is a perfect choice. To enhance this look, all you need to have is a straight lace front that matches with your elegant dress to take your look a knot higher.
The look comes in different densities and also sizes to suit your taste better. This hairstyle type is ideal for theme parties, and ladies can also enhance this look by adding eyeliner and bold makeup to attract more attention.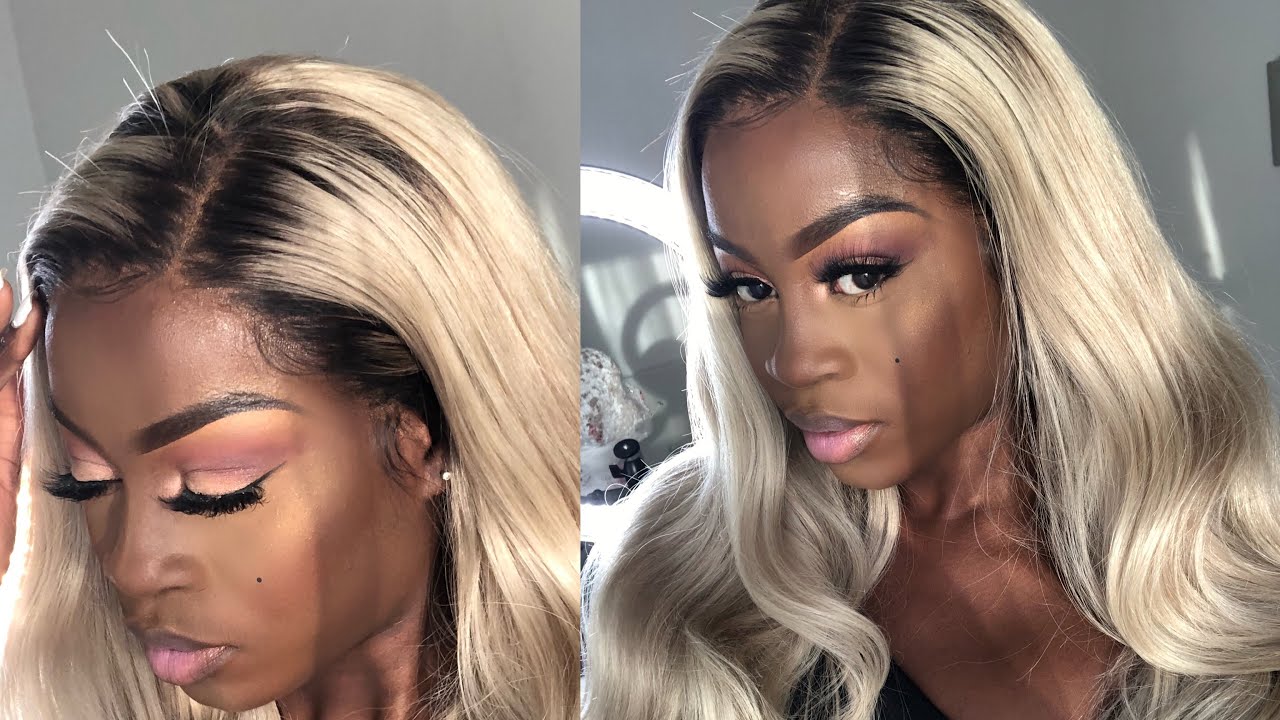 5. Kinky Curly Human Hair wigs
This look is usually for those ladies who do not mind maintaining their curls. This look is usually easy to maintain, especially if you have good hair care products and follow the right hair care maintenance routine.
This look is ideal for unofficial functions and can be enhanced using jerry curly hair for frontal closure and full lace wigs. This style is sure going to leave you looking stylish and is also easy on the eyes. Finally, you can enhance this look by pairing it up with a gorgeous dress.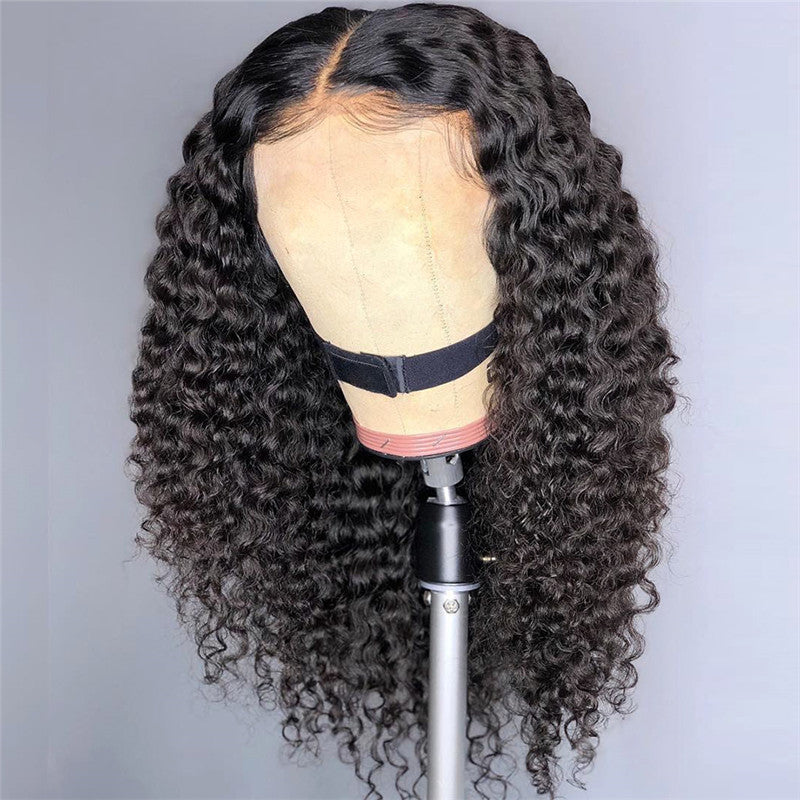 6. Headband Wigs
 Another trendy suitable wig that blends well with various occasions is the headband wig. This particular wig is first and foremost user friendly and is also among the top priorities, especially when attending important functions.
The wigs are usually sewed intricately on the cap and usually blend well when worn. The headband usually mimics real hair in terms of looks and also feel. The head and wig design hold up nicely, and ladies don't have to fear that the wig might slip off when worn.
The headband wig is usually the perfect choice if you intend to engage in intense vigorous activities, e.g., dancing, fitness, etc. This particular wig is also lightweight and highly breathable. It also comes in various textures such as water wave, jerry curl, straight, body wave, etc. Finally, you can enhance this look by wearing a red shade or shiny blonde if you want to steal the show.
7. Classic Bob
The classic bob wig will never run out of style. This look is ideal for those women who want to keep things short and simple. The classic bob is also another distinctive look suitable for gracing on most occasions. It is also usually easy to manage, and it also comes in different colors, lengths, and textures.
 Some of the styles that come with this wig include lace closure bob wig having baby hair, the straight short bob, straight u-part wig, lace front curly bob, short highlight blonde bob, etc.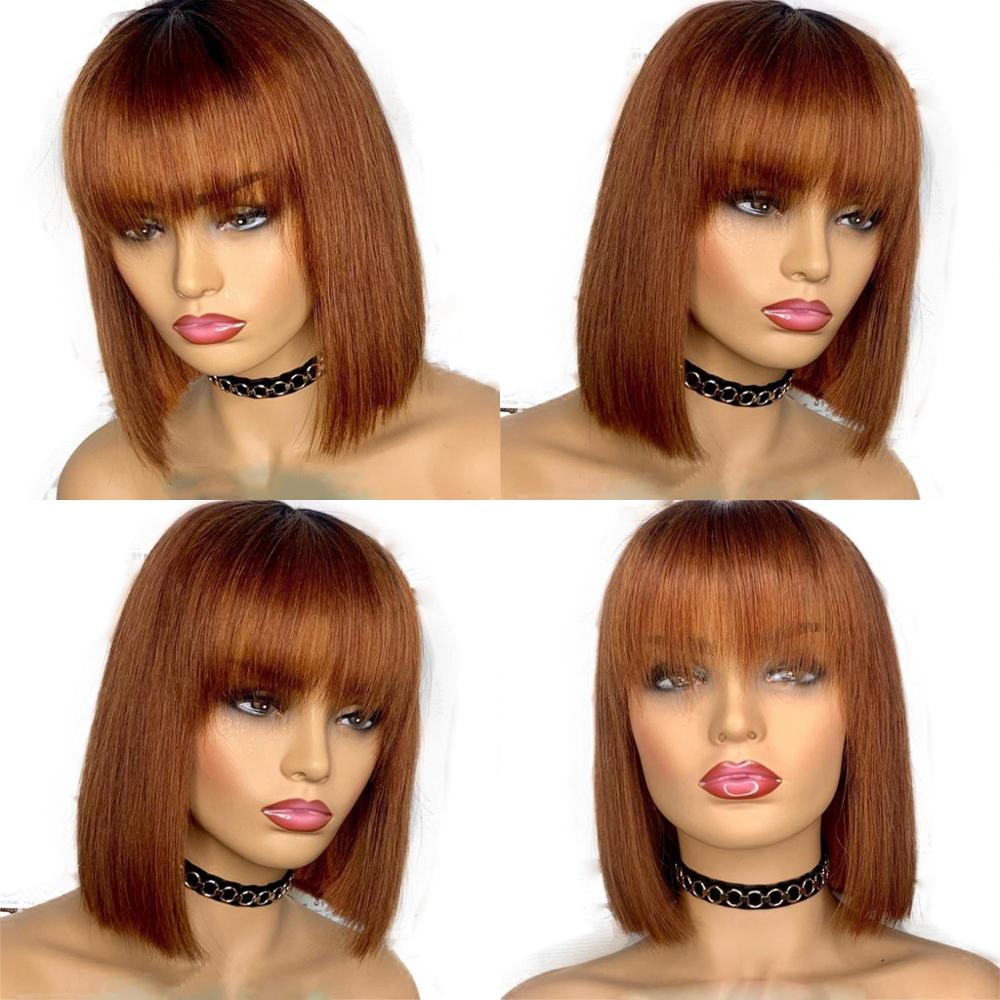 8. Ombre wigs
Another top favorite hairstyle to have is the ombre wig, regardless of whether you have long or short hair. This hairstyle has various color gradients that leave your hair looking glamorous and also unique.
The ombre look can be enhanced using a copper cinnamon color on either curly or straight human hair wigs. You can also wear this wig with a unique blonde body wave that usually comes in different densities. The ombre hairstyle is quite popular among black female celebrities, thanks to its dynamic nature. Finally, it also comes in various patterns and is also easy to style and also maintain.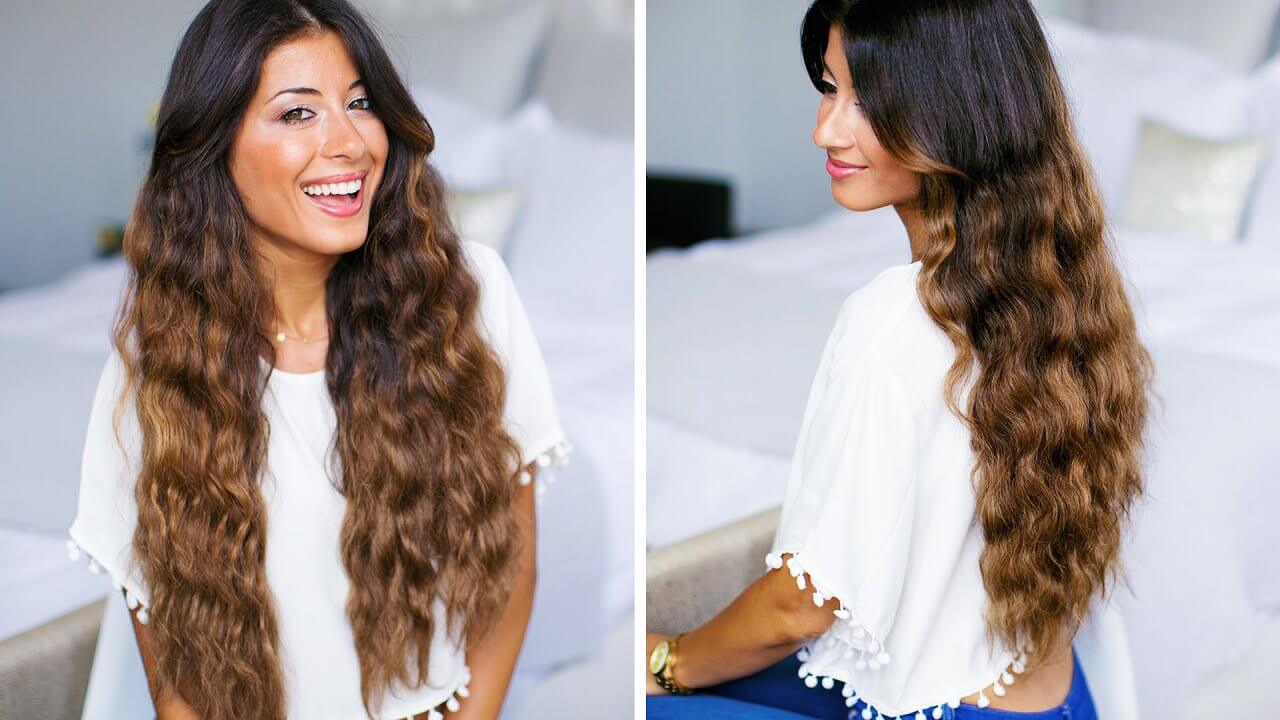 9. Short Blonde Human hair wigs
 Last but not least is the short blonde trendy human hair wig. This hairstyle is quite popular and also a must-have wig, especially during summer, is this particular one. Short blonde human hair wigs are convenient when it comes to maintenance and are also ideal for those women who are on a tight schedule.
This look can also be enhanced using accessories and an elegant dress, or even casual jeans. Regardless of your attire, the result is always a fabulous natural-looking hairstyle.