Wigs come in various colors, shapes, and sizes, and preference typically depends on various factors that we shall look into. In general, wigs usually come either hand-tied or machine-made, sometimes typically making it hard to choose between the two.
 So what's the difference? Well, in terms of cost, the machine-made wig is usually cheaper. On the other hand, hand-tied wigs design to give you a more natural appealing look. This article will define both wig types and everything else there is to know about them.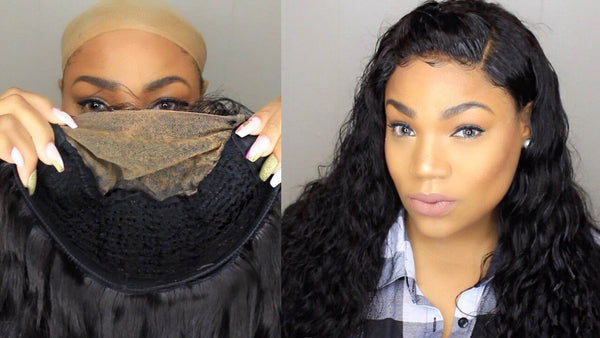 Mасhіnе-Mаdе Wigs defined
This particular wigs mass-production uses a machine, hence taking less time to produce, making them relatively cheaper. Machine wigs have thick caps that enhance your look by adding more volume to your hair. However, a thicker scalp is not recommendable for ladies who have sensitive skin as it causes irritation problems.
The machine-made wigs are sewn into a fixed weft, put together into an open net bunch. Lastly, this particular wig comes from either human hair material. As you can see lace closure wig, lace frontal wig are all machine made wigs. 
Advantages of machine-made wigs
Machine-made wigs are quite affordable and come in various types and qualities too.
They are easy to wear and are quite user friendly.
Machine wigs also come in different styles hence making them convenient for the users.
There is usually similar quality production, which can give buyers the same product, making it beneficial, particularly if the craftsman was skillful.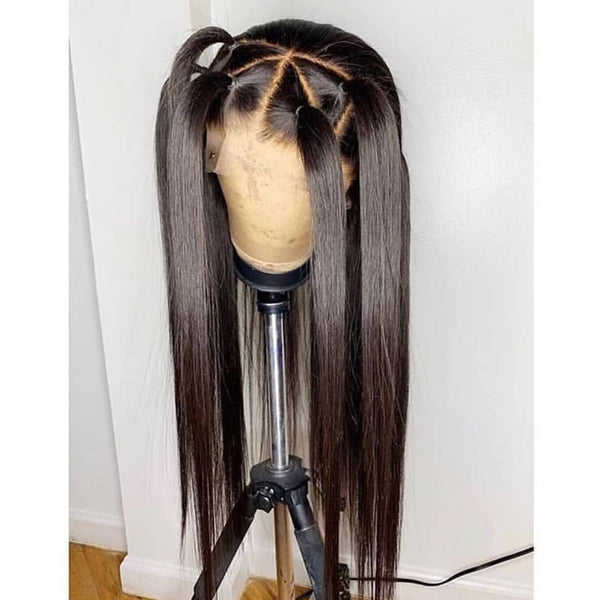 Hand-Tied Wig defined 
This wig type is all knotted or sewn by hand, and then the hairpiece is attached to its net base. Each hand-tied wig usually has a unique natural look. This hairpiece typically takes a lot of time to make, which involves a lot of hard work. It is also named FULL LACE WIG.
Hand-tied wigs normally come in variations such as lace front or monofilament, usually hand-tied meticulously to achieve a desirable natural look.
It's worth noting that the quality of a handmade wig varies and depends entirely on a craftsman's skills. For instance, if an artisan is unskillful, then the overall wig will be of low quality and vice versa when the craftsman has experience.
Advantages of Hand Tіеd Wіgѕ
Versatility
Hand-tied wigs have a natural look and feel and are also easier to style. Whether you prefer parting your hair into a high ponytail, side ponytail, or any other hairstyle, there is no need to worry, thanks to the wigs' versatile nature.
Comfort
Another benefit that comes with hand-tied wig is the comfort the wig provides wearers. This particular human hair has no wefts or seams and is usually hand-tied using lightweight, soft materials. Therefore, wearing it will leave your hair smelling fresh while looking good.
Natural look
The hand-tied wig's last advantage is its ability to mimic real hair as it doesn't have wefts, hence making it more realistic. Despite this particular wig type having a longer development procedure than its counterpart, the result is usually top-notch and worthwhile.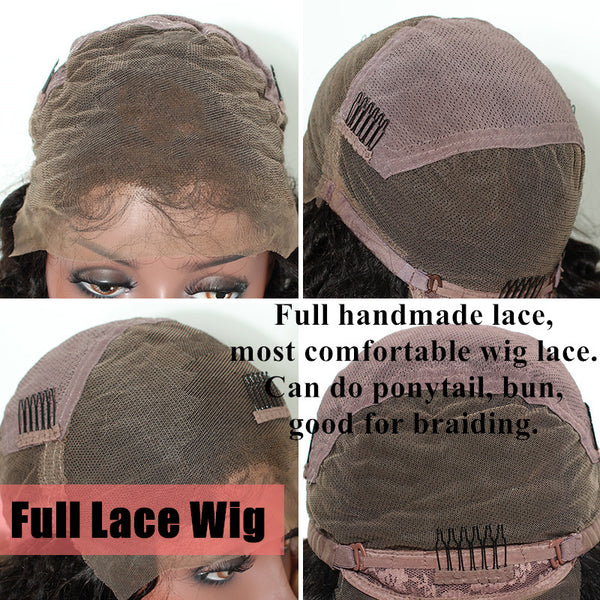 Factors to consider before choosing a machine-made wig vs. a hand-tied wig
When it comes to choosing between these two particular wig types, you usually need to consider various factors before deciding the best wig for you.
Cost
When cost is an issue when choosing a machine-made wig is ideal. This particular wig is relatively cheaper than its counterpart; however, when you're not working with a budget and would like a more realistic look that is worthwhile, then going for the hand-tied wig is advisable.
Overall look
Choosing between a machine-made or hand-tied wig depends on the type of look you want to have. Machine wigs have thicker wefts, unlike the hand-tied wig, which has no wefts and has a more breathable thin wig cap. If you want to have a realistic look that feels comfortable, particularly if the wig installation involves applying adhesive, it's recommended to choose the latter.
Design
The other factor worth considering when choosing between the machine-made and hand-tied wig is your design preference. The lace front wig, which is usually hand-tied, can come in mono, silk top, thin skin design, etc., unlike the machine-made wig that is limited to design, although it's usually the cheapest.
Final remarks
We hope this article was worthwhile when it comes to choosing between hand-tied vs. machine-made wigs. Whether the wig price, design, quality, overall look, etc., is a factor, the final choice is usually yours to make.