Being a new year, students are in for a treat when it comes to their hairstyle game. Not only do they change their classes but also their hairstyles too. If you are looking for a human hair look that's is simple yet elegant, then this article is for you.
This year's hairstyles are convenient as they come in handy, especially during those late study evenings or rush hour mornings where you're busy but still want to look trendy. Below are some of the top 10 human hair wig or braid natural hairstyles that are quick and easy to make, maintain, and are also perfect for keeping hair off your face. 
Braided ponytail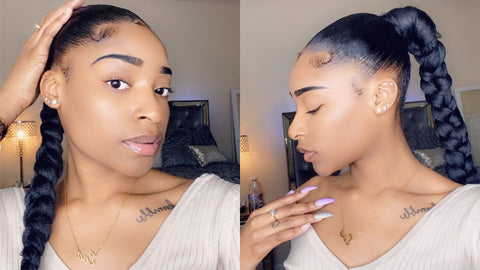 This particular hairstyle is convenient for school girls as it is normally secure enough to withstand any vigorous activity. The braided ponytail has a simple procedure that usually involves parting your hair on the side, then plaiting the remaining section that starts at the hairline with Dutch braids. Next is to take the braids at the back of your head in the crown region. Finally, this look completes by securing it into a single ponytail using an elastic hair tie. 
Double French braids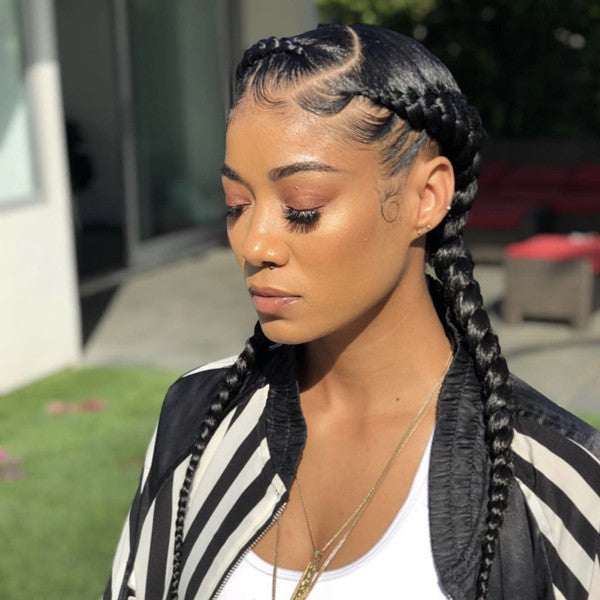 Another top favorite hairstyle ideal for students that's quick and easy to make is a double French braid. This particular hairstyle is usually convenient as it usually doesn't require much effort to achieve. This look is enhanced by adding bangs to prevent your wig from going on your face while studying.
 To achieve this look, you need to divide your wig in the center and then proceed by French braiding each side. Begin at the hairline and add bangs if you have any. Lastly, to make the wig shinier and more appealing, all you need to do is apply coconut or argan oil, and your good to go.
Braided headband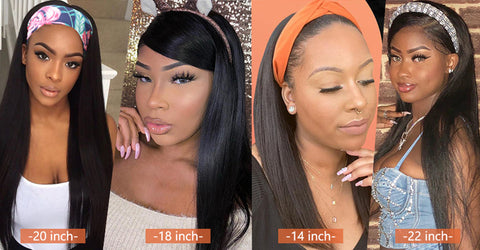 Another quick and easy hairstyle for school girls is the braided headband. This style is suitable for those girls who prefer to have a long wig hairdo. This particular hairstyle usually involves taking a section of your wig behind your ear and plaiting a regular braid down. Next is to repeat the procedure on the remaining part of your wig. Finally, pin the braids across your head, similar to wearing a headband. 
Slicked back high ponytail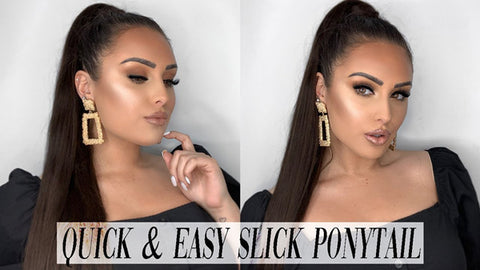 If you want a school look that will add height and shine to your typical ponytail, then the slicked-back high ponytail might be for you. This look is usually achievable through evenly gathering your ponytail at the crown's elastic and then securing it. This style looks stunning, is easy to make, and is also suitable for all facial structures.
Braided bun
This hairstyle is for those students who prefer a classic hairstyle that takes a few minutes to pull off.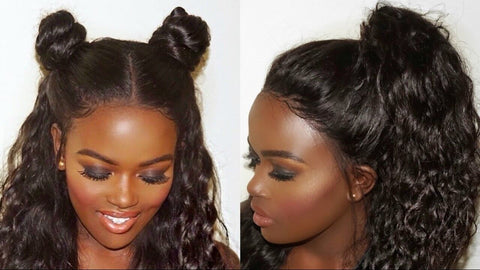 Besides the braided bun being appealing and comfortable to wear, it firmly holds up and allows you to participate in vigorous activities without worries. To attain this look, you'll start by parting your wig down in the middle and then proceed by French braiding each side down towards the base of your neck. After you have completed the procedure, wrap up each side of your wig into a bun, then secure it using elastics.
Twisted Ballerina Bun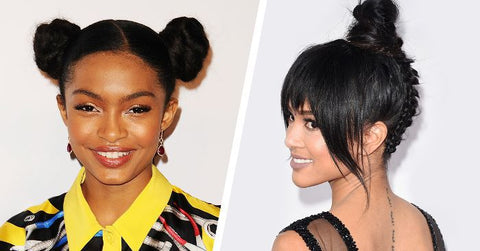 Another incredible look suitable for long wigs is the twisted ballerina bun. This hairstyle is for sure going to leave you looking like a ballerina. The twisted ballerina is a gorgeous look that is also easy to achieve, especially during those exam mornings where time is a major factor.
This hairstyle is attainable by pulling your wig into a high ponytail, specifically at the crown of your head. Next is to wrap your ponytail into a bun and then proceed by twisting it as you go. Lastly, pin the wig end in place and then tuck any hair that's left into the bun to achieve a polished, neat look. 
High bun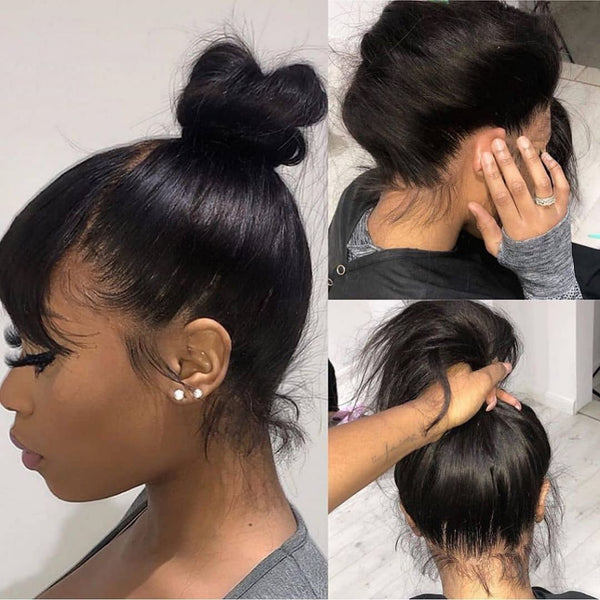 Another student's favorite hairdo is the braided bun. This hairstyle is convenient for late mornings to late-night studies. This look is not only chic, but it's comfortable to wear, easy to make, and also maintain.
To attain this particular hairstyle, collect your hair at the crown of your head, comb dumps then use an elastic to secure it. Finally, wrap the ponytail by the base using another elastic round. Finish off the procedure by using bobby pins to hold the bun and also secure it accordingly.
Silk headband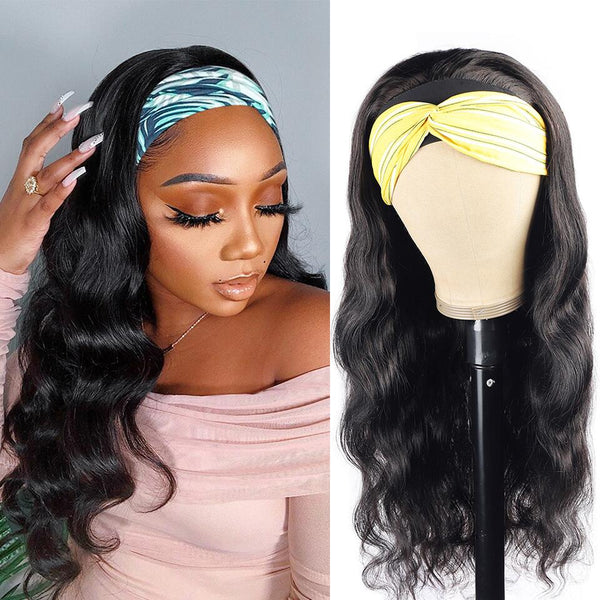 If you want one of the simplest looks that's also suitable for school, then you should consider having the silk headband. This look is quite efficient, especially when you have those morning classes and need a quick fix but still look good.
This hairstyle is attained by simply brushing your wig at the back of your eyes and then using a wrap scarf tied around the head to secure your hair. Ladies who have thin hair need to comb their hair backward slightly above the crown. Finally, this look can be enhanced using high-quality spray to boost its shine and bounce.
Half up half down messy bun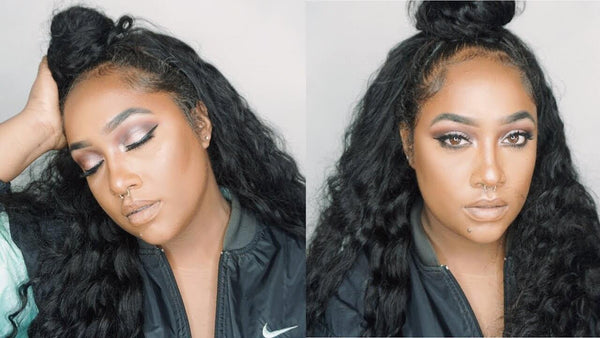 Another simple, quick, and easy hairdo for school girls is the half up, half down messy bun. This hairstyle is typically an air-dry hairstyle that convenient for those mornings that you wake up late. This particular look also blends with all wig types, be it curly or wavy.
This hairstyle is perfect for adding life and bounce to your hair. It can be attained by sweep the top half region of your wig into a messy loose bun. Finally, to perfect this look, all you need to do is pull out a few strands around your face to have a more natural look.
Half up half short hair
Those girls who prefer a short wig hairstyle, then look no further than choosing the half up, half short hairdo. This particular hairstyle is quite popular, particularly with schoolgirls, since it's usually easier to attain. The look entails pre dumping your wig and then scrunching it using your fingers.
 Next is to proceed by taking a section of your wig at the crown region and then twisting it into a tiny top knot. Finish off the look by securing it using a hair tie. This look is perfect for young girls who prefer a messier hairdo. The messier the half up half short hairstyle, the better the look.
Tips and tricks for wearing the top 10 hairstyles above
1.Avoid using excessive styling tools as much as possible as this usually tends to damage your hair.
2.Ensure that after every wash, you apply hair serum to nourish and replenish your hair.
3.When hitting the sack, ensure that you have no hairstyle on to allow your scalp to breathe. 
4.When shampooing your wig, do it once per week. Never overdo it, as it tends to damage your hair fiber in the long run.
5.After styling, use hair spray to prolong your hairstyle over a long period.
6.To add moisture and reduce wig roughness, apply oil weekly. 
7.To enhance a school girl's look, add customized accessories on the wig. 
Conclusion
Despite there being many hairstyles in the market, those mentioned in this article are convenient. They not only look gorgeous on you, but they are also quick and easy to make. We hope this article was worthwhile for students who want to take their hair game up a notch.