Straight, curly and wavy wigs are among the most popular wig categories more specifically for black ladies. They are trendy, highly versatile, and above all have an easy maintenance procedure. In this article, we are going to define, differentiate and also show you all the advantages and disadvantages each particular wig has.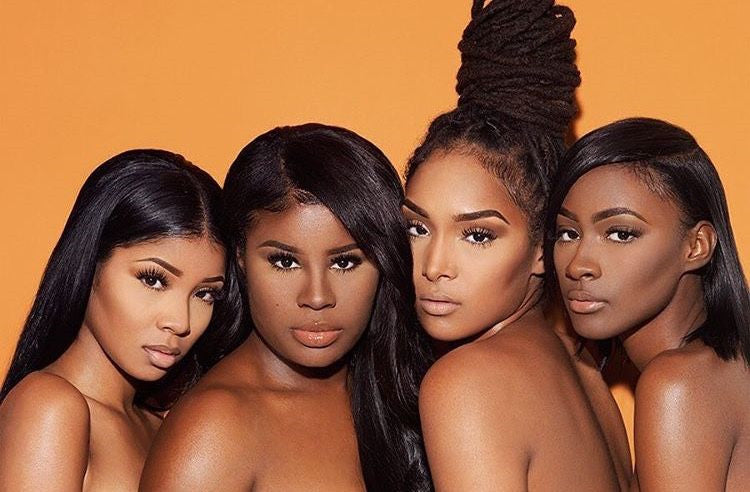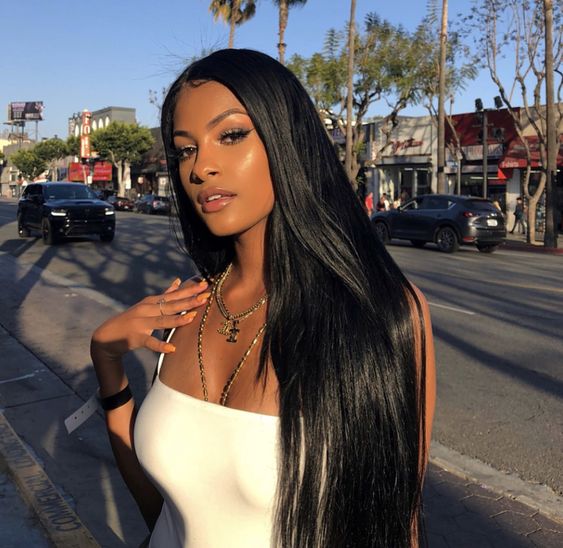 Straight wig defined 
Straight hair can be defined as one of the most lustrous when compared to curly and wavy wigs. This hair typically allows natural oils to travel from the hair root all the way to the tip. Straight wigs are highly durable and are also difficult to curl. Lastly, this particular wig texture has one of the oiliest hair texture compared to the other two.
Advantages of straight wigs
Easy maintenance procedure
Straight lace front wigs are usually easy to take care of and also style. This particular hairpiece is easy to remain hydrated thanks to the sebum that prevents dryness, split ends, or even breakage.
Mirror-like shine
The other benefit that comes with straight hair, is it's one of a kind shine. Ladies wearing straight wigs can have extra shine since their hair reflects additional light hence making it shinier.
It's a tough hairpiece
When it comes to durability, the straight wig makes it easier to apply or retain natural oils from the scalp. Straight hair typically has all the nourishment your hair needs as natural oil easily finds its way down your hair shaft. Lastly, straight hair is also easier to style and also brush.
 Disadvantages of straight wigs
It gets greasy easily
One of the disadvantages straight hair has is that the follicles are so smooth that excessive natural oils are more visible. Therefore, this particular hair type easily gets greasy hence making it mandatory to wash at least thrice per week if you want to have a clean wig.
It lacks volume
Straight hair typically lacks volume and can be challenging especially for those ladies who want a voluminous look. Lastly, this particular wig's hair texture is usually difficult to keep up using just hairspray.
Styling gets less interesting
Straight hair unlike curly and wavy wigs tends to get more boring in the long run when it comes to styling it. Despite this hair type being a timeless classic, it's usually difficult to be creative when it comes to styling as opposed to the other two.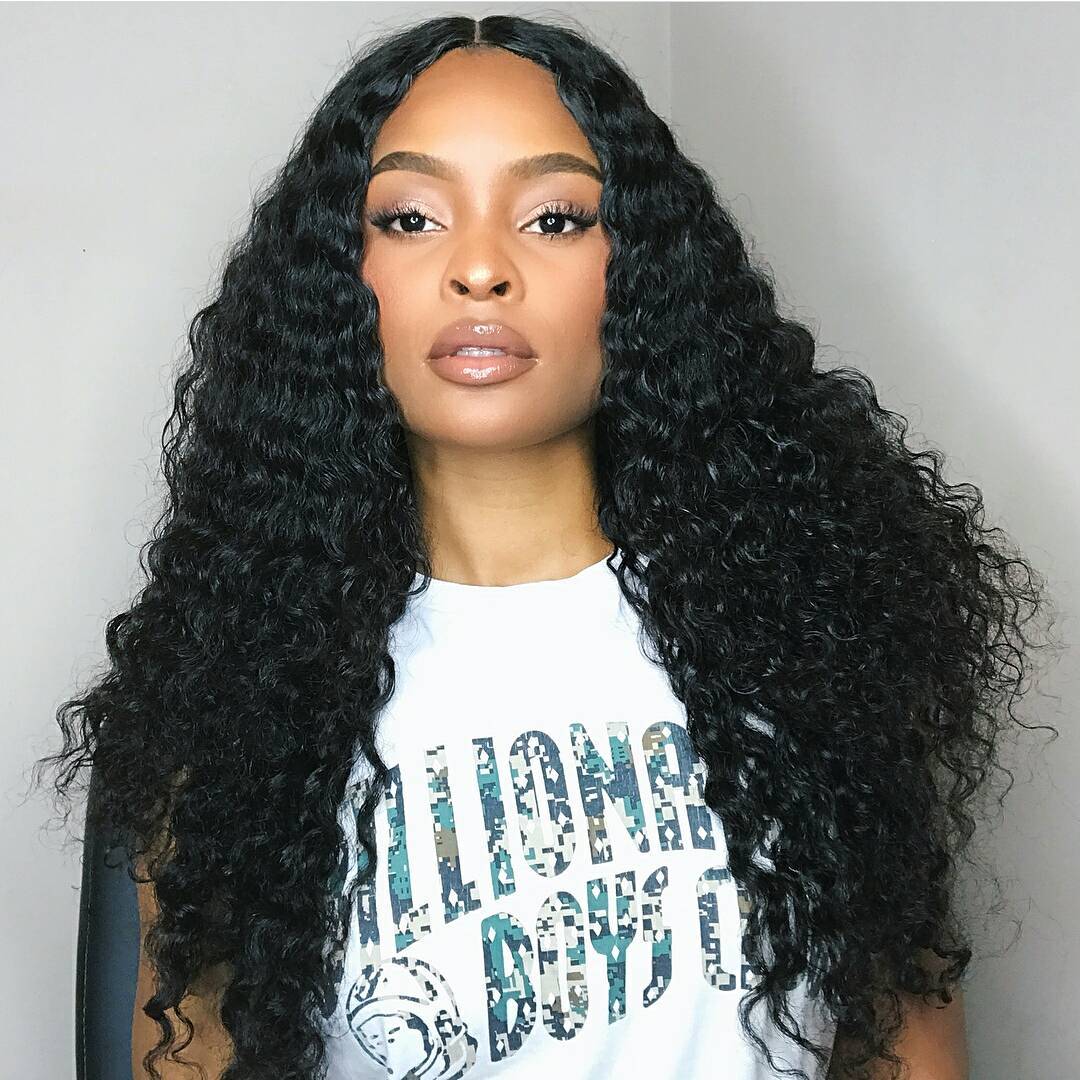 Curly wigs defined
Curly wigs typically have an S-shape that has a pattern that resembles either an uppercase 'S' or 'Z', and at times lowercase 's' or 'z'. The curly wig has a vibrant texture that's versatile and also has that feminine touch to it.
When it comes to convenience, this particular hair perfectly blends with all face types when installed correctly. It also has a voluminous bouncy texture that's typically ideal for those ladies who are all about volume.
 Advantages of curly wigs
Versatility
Curly lace closure wig is voluminous in nature, therefore, making it easier to style them in various ways. The hairstyle can be braided, hang out freely, styled into a bun, etc.
It's bouncy
Curly wigs have an elastic texture that gives you a vibrant, fresh look. The bounce of this particular wig typically makes you appear youthful and appealing too.
Less frequent washing
Curly hair typically requires less washing in between wearing them. This particular hair has roots that are less visible thanks to the spiral design of the hair that usually covers up those greasy sections. The curly hair also is easy to wash using any ordinary dry hair shampoo.
Disadvantages of curly wigs
Curly hair tends to frizz a lot when your wig gets drenched in rainwater.
Straightening curly hair is a daunting task as it usually takes a lot of time and effort.
This particular wig is usually among the most difficult to maintain and is more prone to frizz especially when you live in a humid area.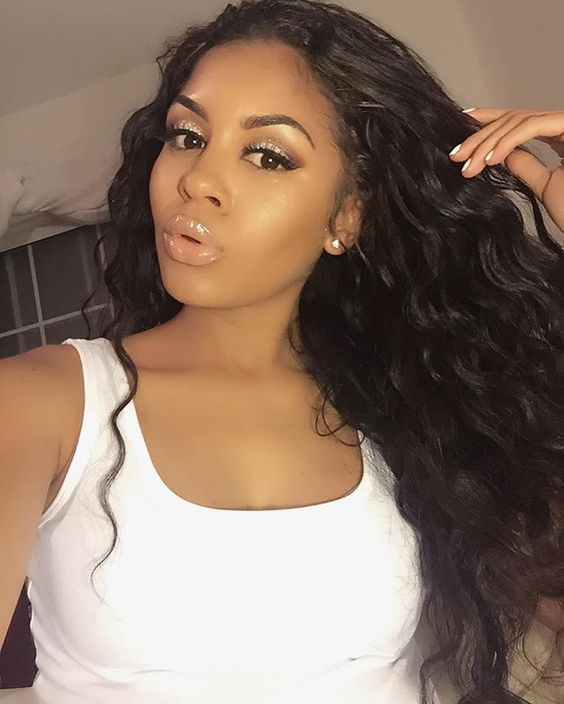 Body Wave wigs defined

Body Wavy wigs are for those ladies who want a more natural look. This particular look is ideal in representing both worlds of curly and straight hair. Its typically easy to straighten and also curl wavy hair when compared to the other two. When it comes to holding curls, this particular wig is quite effective thanks to its versatile texture.
On the other hand, wavy hair is prone to frizz when compared with straight hair. Lastly, despite wavy hair type A easily alternating to curly or straight hair, type B and C wavy wigs are quite difficult to style.
Advantages of Wavy wigs
Wavy wigs give a youthful appearance
If you want a trendy looking with that takes less time and effort to achieve, then trying on the wavy with is the perfect solution. Wavy wigs also give a voluminous natural slightly wild look.
It's easy to style
Ladies who choose this particular wig type find it easy when it comes to styling this particular wig. For instance, a body wave wig takes less time to attain a beachy wavy or flirty curl that also holds up for a prolonged time.
Gives you a naturally appealing look
Another advantage that comes with wavy hair is the natural look this particular wig gives. Wavy wigs give you're an elegant look without the help of any styling products.
Disadvantages of Wavy wigs
One of the cons that come with body wave hd lace wig is the tendency to frizz. This hairstyle has a thicker and also coarser texture. Its, therefore, usually advisable to take proper hair care especially when dealing with this particular hairpiece.
The maintenance procedure for straight, curly, and wavy wigs
In the end, all wigs regardless of texture usually need a proper maintenance procedure. For starters, always begin by applying a sulfate-free shampoo and conditioner. This particular formula is essential not only for strengthening and softening hair strands, but also protects the color of your wig.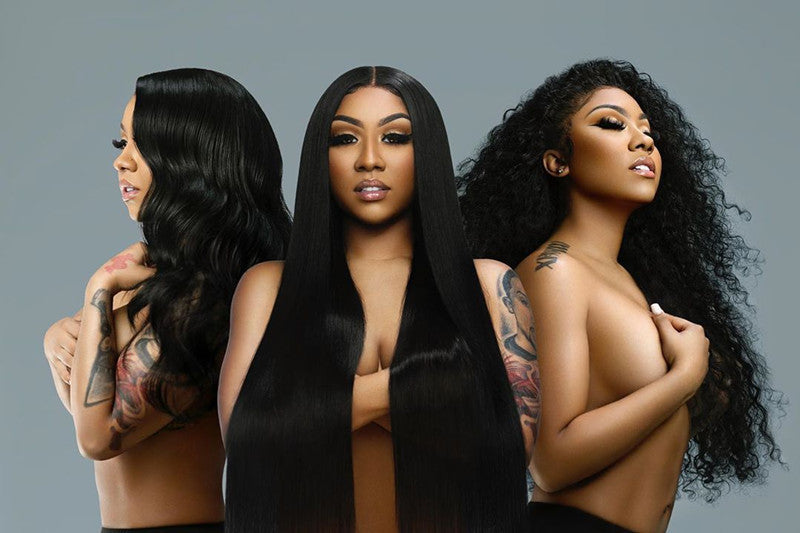 We hope this article has shed some light precisely when it comes to differentiating between straight, curly, and wavy wigs.