2021 is, without a doubt, is the year of the U part wig . When we talk about having a protective yet versatile hairstyle, then the U part wig comes to mind. The hair is currently trending thanks to its stylish look, easy to install procedure, affordability, among many other benefits, we shall discuss in this article.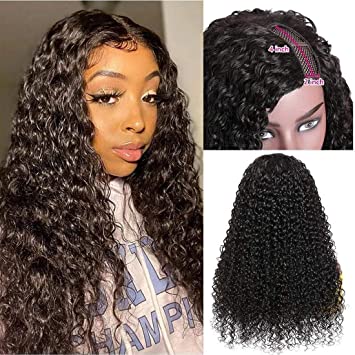 U part wig defined
The U part wig has a small U-shaped hole located either on the side or top region. The U shape space is usually intended to allow your natural hair blend perfectly with your human hair while helping you to attain that spectacular natural look.
Why the U part wig is Ideal for your natural hair
 1. Hair Loss Prevention
For those ladies who have a weak hairline, then the U part wig is the perfect choice. This particular wig is also convenient for those women who can't withstand tight sew-in weaves or braids.
2. Natural Hair Protection 
The U part wig guarantees and also ensures that your natural hair is fully protected, while also allowing you to access your hair quickly. Having more access to your natural hair will enable you to regularly and effectively take care of your hair. Proper hair maintenance procedures such as deep conditioning and washing is guaranteed thereby making your hair healthier in turn. 
3. Hair growth improvement
Ladies who want their natural hair to grow can always opt for the U part wig. This hair type is usually easy to remove, thereby making your natural hair more breathable and manageable. In the long run, the U part wig facilitates your hair's overall look and growth.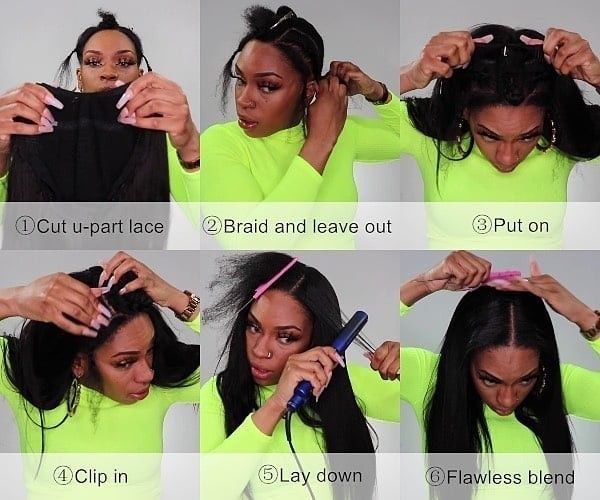 Benefits of wearing a U part wig
 1. It's More Secure
The U part wig is a super-secure wig that is stitched firmly in place while being held in position using wig combs and clips. While wearing it, you won't have to worry about your hair sliding or falling off.
 2. It looks Natural when worn
The U shape opening allows you to blend your natural hair with the wig hence exposing a section of your scalp while giving you a natural-looking hairline.
3. The wig has no glue or Sew In
This particular hair is ideal for those ladies who happen to have sensitive skin. Its installation involves using a wig clip and comb that is mindful of your natural hair. Lastly, the absence of hair adhesives or sew-in makes it comfortable to wear during the day and when retiring to bed.
4. The U part wig perfectly Blends with your natural hair
When you have a bad hair day, the U shape wig always comes to the rescue. It's easier to install and also blends naturally with your hair. However, it's worth mentioning that, to achieve that natural look, always purchase a wig that resembles your natural hair texture to perfect your look.  
5. Wear on the Go
Despite the U part wig looking stylish and trendy, it's also usually quick to wear. Installation of the hair takes about 3 minutes and is ideal for ladies who have a tight schedule but still want to have that gorgeous look.
6. The U part wig is highly versatile
The U part is made from 100% natural human hair meticulously sewed, hence leaving a U shape space that gives ladies the option of styling their hair accordingly. The hair can also be dyed, cut, or trimmed into different styles.
7. Breathability & Comfort
Last but not least, U part wig is highly breathable in the sense that, there's usually an opening that allows a section of your natural hair to remain out while wearing the wig. Unlike the traditional sewn-in extensions, the U part usually leaves your natural hair revitalized and moisturized while providing comfort when worn.