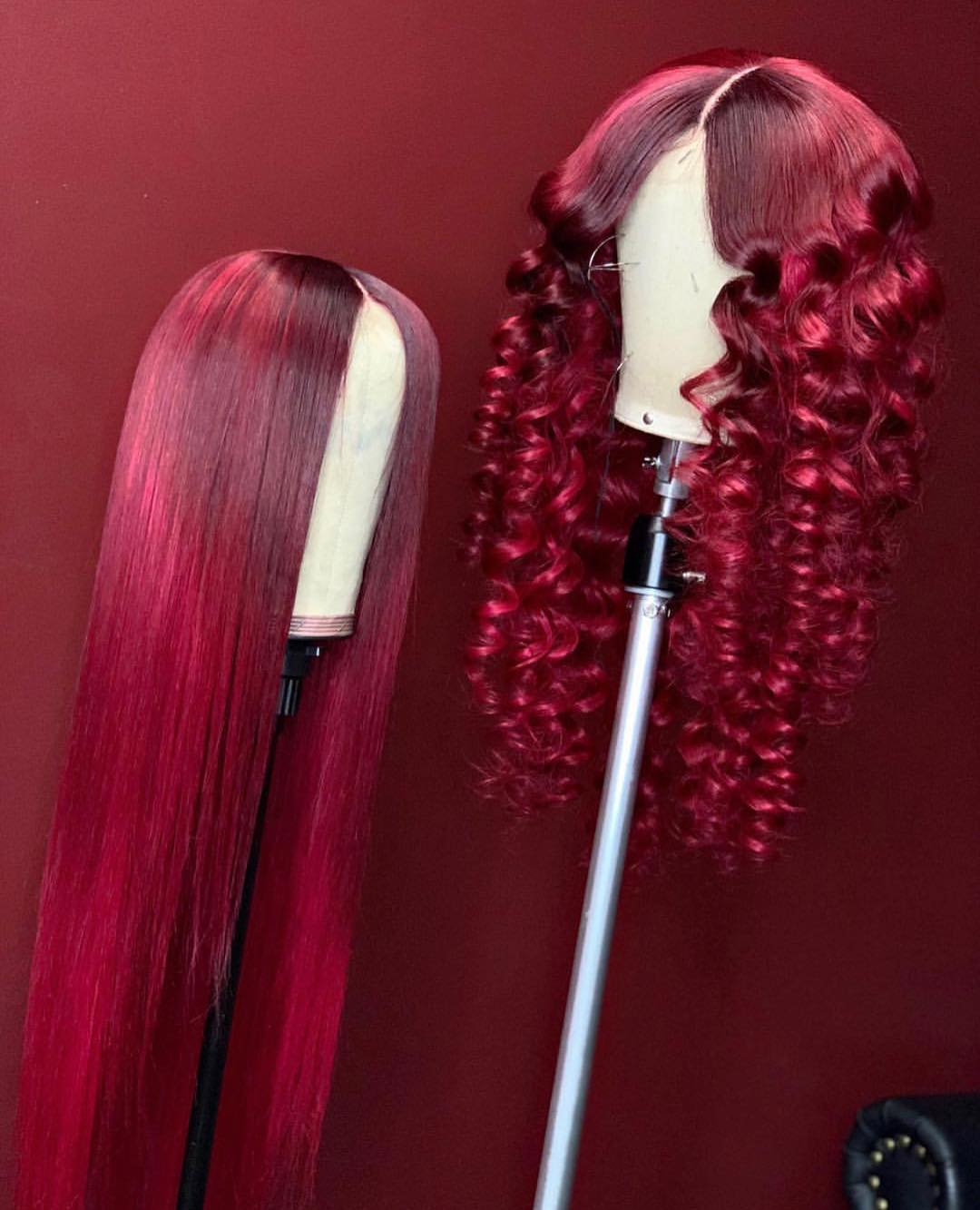 In today's world, people love to dye their lace wig with burgundy as it acts as the most mysterious and magical color among all the various red-colors.  
Are you looking for dyeing your human hair wig at home? It is a hard job to do even for professionals and stylists because every hair type may respond to the color differently. But note that it is not impossible!!
If your weave is made up of synthetic hair then it is not advisable to dye your hair at home as it doesn't have cuticle needed for pigments and bleaches to work. But if your 613 hair or wig is made up of natural, human hair then you can proceed ahead to color it with your favorite burgundy.
All you need to know is how to color your long blonde lace wig or blonde bob wig without spoiling them.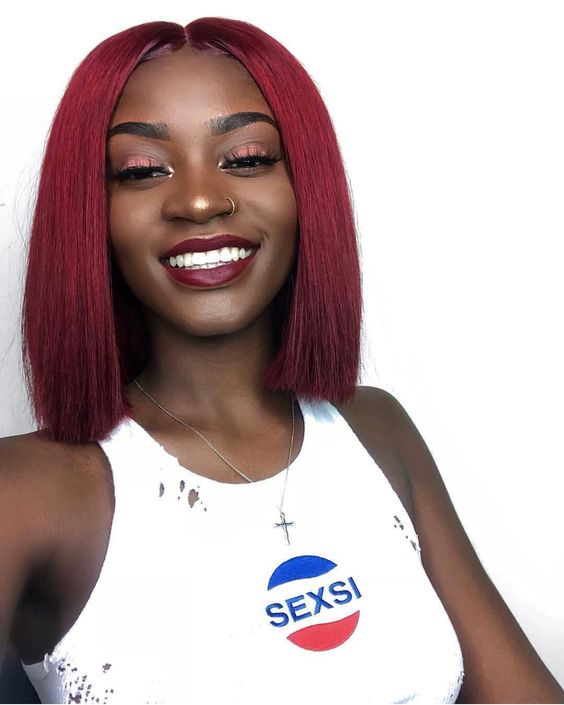 Tools to use while dyeing for Burgundy Hair
All you need is a box kit or developer if you're not going with a kit to transform your weave color.
Mixing bowl
Plastic gloves
Shower cap
Hair coloring brush
Hair conditioner
Hair clips
When it comes to DIY, please be self-restraint. If it's your first time, try doing with colors which are warmer/ cooler shades or bright colors to prevent from dryness and possible damage.  Don't pick up the bleach bottle which might be too risky and may harm your lace wig.
To prevent your weave from the negative effects of weird reaction to the dye, keep in mind to do a quick test. Every box kit of dye has an instruction that shows to conduct a test.
Here's a basic guide:
Wear on your old T-shirt, get your plastic gloves and apply petroleum jelly on your ear and forehead to avoid stains of burgundy color.
In your plastic bowl, mix a spoonful of burgundy hair color and developer and apply it to the last few inches of your hair weave with an applicator brush, then rinse with shampoo and conditioner and dry it.
If you don't get any weird reactions and happy with the results, you can go ahead with the rest of your lace wig by using the remainder of the burgundy dye. Leave the burgundy hair dye for 25-40 minutes as mentioned on the box kit and then rinse it with luke-warm water by applying shampoo and conditioner.
Remember to apply hair color before it is installed so that you will be able to get a better color placement. If you apply dye to extensions after they are installed on your head, you may run the risk of pigmentation on your natural hair.  
Once your 613 wig is dyed officially, take care of it to maintain the color vibrant and hair healthy. To revive older extensions, include argan oil and silicone mix shampoo. You need to use them regularly for hair to be glossy and vibrant as soon after your dye is done. It is important to keep your burgundy color on hair weave to look fresh and in a healthy condition.
For all the weave and transparent lace wig lovers who are looking for burgundy dye, you are welcome to DIY at home as long as you follow the instructions well and don't use any short cuts. If you find these instructions as burdensome, we suggest you try heading to a stylist or colorist.  
Enjoy the new burgundy lace wig look!